Upcoming Programs
DON'T DELAY – ORDER YOUR MISHLOACH MANOT GREETINGS TODAY!
Only 8 days left to perform the mitzvah of sending Mishloach Manot to family and friends. Only $2 per greeting!
DIDN'T GET YOUR LOGIN CODE?
---
Saturday, February 4 at 7:30 PM Sunday,
Performed by your CBT friends alongside actors from the DC theatre community—our past shows have sold out, so don't delay!
---
---
Join Rabbi Weinblatt for Torah Study every Thursday morning in the Gage Board Room. If you cannot join in person, click HERE to join via Zoom!
Do You Want To Watch Services?
Use the following link for virtual Shabbat Services:
REMINDER: SHABBAT SERVICES ARE NOW HELD LIVE AT CBT, NO RESERVATION REQUIRED.
Click here to access the virtual weekday Minyan services on Zoom, password required. If you need the password, please contact our office at 301-299-0225.
Check Out Our Year in Review Videos!
GECC Pre-School, A Look Back...
Religious School Year in Review 2021-2022
Farewell to Our Shlicha, Talia Garber
May 2022 Israel Trip
Shalom from Rabbi Weinblatt in Israel!
Read some of the highlights of the May 2022 Israel trip on the blog HERE.
Welcome To B'nai Tzedek, A Modern Conservative Synagogue
Sat, February 4 2023
13 Shevat 5783
JOIN OUR SERVICE
Service Schedule
Minyanim:
Monday - Thursday night 7:00 pm & Wednesday mornings at 8:00 am
via Zoom -
Click Here
(contact the front office for password).
Wednesday morning in-person at 8:00 am.
Shabbat Services
Friday night at 6:30 pm
Saturday mornings at 9:30 am.
Mazel Tov Us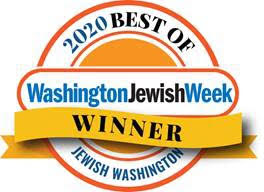 Best Of...
Preschool
Hebrew School
Family-Friendly Shabbat
Special Needs Shabbat
Kiddush
Sat, February 4 2023 13 Shevat 5783