Upcoming Tu B'shevat Programs
Tu Bishvat which we will celebrate beginning the evening of January 27, is known as "The New Year of the Tree" and now has a link to sustainability education and connecting to the earth.
EnRoad Program on Climate Change
Climate change can feel overwhelming and difficult
to understand. This presentation by Karen Lowe uses an interactive data simulation program to give insights and help people
see connections, play out scenarios, and see what works to address climate change, inequity, and related issues like energy, health, and food.
Personal Choices to Reduce Your Contribution to Climate Change
Presented by Joan Plisko,
Director of Sustainability for Pearlstone
Learn what you can do to minimize your carbon footprint in your daily life around you house and at work. Joan has a PhD in Environmental Systems Engineering and has a consulting business based on strategic environmental and sustainability solutions as well as environment program implementation.
Welcome To B'nai Tzedek, A Modern Conservative Synagogue
Sat, January 23 2021
10 Shevat 5781
COVID-19 FORMS
WAIVER: Each adult needs to complete a waiver before entering the synagogue grounds and building. One parent should include the children on their form. Print this form and send to the synagogue or bring it with you.
HEALTH QUESTIONNAIRE: Everyone should bring the following Covid Health Questionnaire with them each time they come to the synagogue. Print this form and bring it with you.
COVID RESTRICTED TRAVEL: Which states has Maryland place on the travel restriction list. Click for more information.
Mazel Tov Us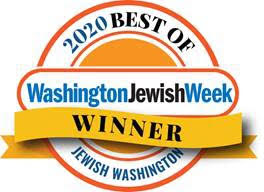 Best Of...
Preschool
Hebrew School
Family-Friendly Shabbat
Special Needs Shabbat
Kiddush
Sat, January 23 2021 10 Shevat 5781