Rabbi's Page
Rabbi Weinblatt's Page
GREETINGS FROM RABBI STUART WEINBLATT
It is my pleasure to welcome you to Congregation B'nai Tzedek. We are a vibrant, unique and dynamic synagogue, which is proud of the wide variety of programs and activities we offer. Permeating the atmosphere is the warm feeling of community, evident at our worship services and in the ways that members help and care for each other in times of need. The educational programs we offer for both children and adults as well as our award winning youth groups, are all extremely popular and well attended.
We hope our Web site gives you some sense of the unique and special congregation we have tried to create.
Please visit us and consider joining us in creating a synagogue for the twenty-first century.
Shalom,
Rabbi Stuart Weinblatt
Rabbi Weinblatt delivered a number of inspirational messages during the height of Covid, including several sermons and Fireside Chats, as well as a three-part High Holiday sermon "How to Cope with Corona". His insights from Jewish sources and history are as relevant today as when the pandemic first began and have been published in a beautiful brochure.
If you would like to receive a copy, please go to the link here, and we will be happy to send it to you for the cost of shipping.
Thu, July 7 2022
8 Tammuz 5782
New Yahrzeit Policy
Effective July 2022, we will only be sending Yahrzeit notifications for those individuals for whom one is required to say kaddish: parents, siblings, spouses and children and those who have been memorialized with a plaque on the Burtoff Memorial Wall. If you would like to continue to receive notification of other Yahrzeits, you can let us know by clicking here.
JOIN OUR SERVICE
Service Schedule
Monday - Thursday night 7:00 pm
Wednesday mornings at 8:00 am
Friday night at 6:30 pm
Saturday mornings at 9:30 am.
Mazel Tov Us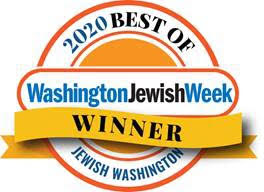 Best Of...
Preschool
Hebrew School
Family-Friendly Shabbat
Special Needs Shabbat
Kiddush
Thu, July 7 2022 8 Tammuz 5782