Supporters' Fund
Supporters' Fund
Thank you for supporting the educational, ritual, social and youth programs at B'nai Tzedek by contributing to the Supporters' Fund.
If you would like to join the Rabbi's Circle please contact Scott Katz at 301-299-0225.
Fri, September 22 2023
7 Tishrei 5784
Senior Rabbi Search
A big thank you to all of you for participating in the recent focus groups and electronic survey.
Over the summer, the Search Committee will be working on completing our official application, which will be submitted right after the high holy days.
Stay tuned for another update in early fall. Have a great summer!

Rachel Hyman & Michael Chernoff
Committee Co-chairs
Join Our Services
Service Schedule
Minyanim:
Monday - Thursday night 7:00 pm & Wednesday mornings at 8:00 am
via Zoom -
Click Here
(contact the front office for password).
Wednesday morning in-person at 8:00 am.
Shabbat Services
Friday night at 6:30 pm
Saturday mornings at 9:30 am.
Mazel Tov Us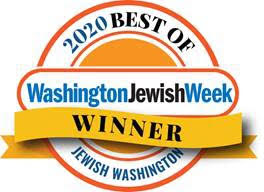 Best Of...
Preschool
Hebrew School
Family-Friendly Shabbat
Special Needs Shabbat
Kiddush
Fri, September 22 2023 7 Tishrei 5784