Adult Ed Virtual Offerings
Virtual Offerings
BEIT MIDRASH: A HOUSE OF STUDY FOR ADULTS
One of the hallmarks of B'nai Tzedek is the wide array of outstanding and stimulating adult education and Israel affairs programs that we offer.
As committedly Jewish people and as members of this Congregation, our ties to the land and people of Israel are strong and abiding. Among the many tangible displays of this commitment is our promotion of and participation in synagogue programming devoted to learning about and experiencing the many facets of Israel, including its culture, history, food, wine, technology and might.
ONGOING VIRTUAL CLASSES - Drop in Anytime
Wednesday Morning Minyan: Is held every Wednesday at 8:00 am.
Thursday Morning Torah Study with Rabbi Weinblatt: Is held every Thursday from 9:30-10:30 am. Whether you have studied previously or not, join Rabbi Weinblatt and other congregants for a lively and stimulating study session.
Wed, June 7 2023
18 Sivan 5783
Senior Rabbi Search
The Senior Rabbi Search process is underway. Focus Group results are being compiled and updates will be shared soon.
Join Our Services
Service Schedule
Minyanim:
Monday - Thursday night 7:00 pm & Wednesday mornings at 8:00 am
via Zoom -
Click Here
(contact the front office for password).
Wednesday morning in-person at 8:00 am.
Shabbat Services
Friday night at 6:30 pm
Saturday mornings at 9:30 am.
Mazel Tov Us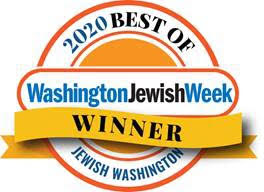 Best Of...
Preschool
Hebrew School
Family-Friendly Shabbat
Special Needs Shabbat
Kiddush
Wed, June 7 2023 18 Sivan 5783