Cantor Marshall Kapell
Cantor Marshall Kapell grew up in Houston, Texas where he attended the High School for the Performing and Visual Arts before attending the University of North Texas where he majored in music education.
Following graduation, Marshall worked as an elementary school music teacher in Plano, Texas, before enrolling in the H.L. Miller Cantorial School at the Jewish Theological Seminary. During his time in cantorial school, Marshall was honored as an H.L. Miller Fellow three years in a row. Marshall was ordained in 2002 and subsequently received a Masters of Sacred Music.
Concurrent with his cantorial studies, Marshall served as an instructor of Jewish Studies at Pelham Jewish Center in Pelham, New York and as a part-time Cantor at Rodef Sholom Temple in Hampton, Virginia.

Marshall became the first full time Cantor at B'nai Tzedek in July 2002 and was recently honored for his 20th anniversary at the synagogue.
Marshall loves sharing his passion for and knowledge of Jewish music with members of B'nai Tzedek and inspiring congregants to discover their own spirituality through song and prayer. Marshall was voted "The Best Cantor in the Greater Washington Area" two years in a row by readers of The Washington Jewish Week.

In his spare time, Marshall enjoys musical theater and woodworking. Marshall and his wife Sara, who is an attorney, live in Arlington, Virginia with their standard poodle Gigi.
Wed, June 7 2023
18 Sivan 5783
Senior Rabbi Search
The Senior Rabbi Search process is underway. Focus Group results are being compiled and updates will be shared soon.
Join Our Services
Service Schedule
Minyanim:
Monday - Thursday night 7:00 pm & Wednesday mornings at 8:00 am
via Zoom -
Click Here
(contact the front office for password).
Wednesday morning in-person at 8:00 am.
Shabbat Services
Friday night at 6:30 pm
Saturday mornings at 9:30 am.
Mazel Tov Us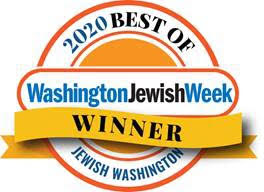 Best Of...
Preschool
Hebrew School
Family-Friendly Shabbat
Special Needs Shabbat
Kiddush
Wed, June 7 2023 18 Sivan 5783