Building a Youth Community
Building a Youth Community
Engaging our Kids from Tots to Teens
Students in Kindergarten through Grade 5 are invited to join us for some purely fun, purely social afternoons following Religious School on Sundays! Stay tuned for details on upcoming events.
JDS Families & CBT: CBT strives to make sure our families whose children attend Charles E. Smith Jewish Day School, feel connected to both their school and their synagogue. We encourage JDS students to get involved with our youth group events and family learning opportunities. If you are interested in learning more about the Jewish Day School, or how we help families enjoy both JDS and CBT, please contact Jessica Eyal (jmeyal@gmail.com) or Laura Gordon (laura_s_gordon@comcast.net), our CBT/JDS liaisons.
9th – 12th Grade: CBT's high school youth group inspires lasting friendships, leadership development, and thoughtful exploration of Jewish identity that will hopefully carry over past high school. We also encourage our teens to participate in regional USY (United Synagogue Youth) and BBYO (B'nai B'rith Youth Organization) activities.
"College Prep Boot Camp" for Juniors and Seniors: As important as your meeting with your child's college guidance counselor! Children often go off to college unprepared for what they will encounter. Some campuses are hotbeds of anti-Zionism and anti-Israeli propaganda and activity. Be sure your children are prepared. Rabbi Weinblatt, Rabbi Tow and Nadav will meet with our 11th and 12th Graders in the upcoming year on Sunday evenings to help them learn how to deal with the challenges that await them on campus.
College Connection: We stay connected with our college students by sending holiday and study packages as well as communications from Rabbi Weinblatt to keep them in touch with our community throughout the year. Please send an updated address for your college student to the main office so we can send them a special gift from all of us at CBT!
Israel Quest (IQ): Israel Quest is a grant program for teens that aims to promote Jewish identity through peer-based Israel experiences. Click here for more information on the Israel Quest program.
Fri, September 22 2023
7 Tishrei 5784
Senior Rabbi Search
A big thank you to all of you for participating in the recent focus groups and electronic survey.
Over the summer, the Search Committee will be working on completing our official application, which will be submitted right after the high holy days.
Stay tuned for another update in early fall. Have a great summer!

Rachel Hyman & Michael Chernoff
Committee Co-chairs
Join Our Services
Service Schedule
Minyanim:
Monday - Thursday night 7:00 pm & Wednesday mornings at 8:00 am
via Zoom -
Click Here
(contact the front office for password).
Wednesday morning in-person at 8:00 am.
Shabbat Services
Friday night at 6:30 pm
Saturday mornings at 9:30 am.
Mazel Tov Us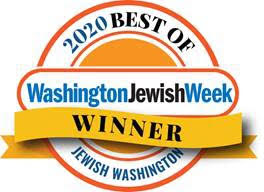 Best Of...
Preschool
Hebrew School
Family-Friendly Shabbat
Special Needs Shabbat
Kiddush
Fri, September 22 2023 7 Tishrei 5784