Mission, Vision & Values
Mission, Vision & Values
B'nai Tzedek strives to be a dynamic, creative, and inclusive Conservative congregation where members of all ages are invited to deepen their bonds to Judaism and thrive in their personal Jewish journeys. Our vision is that B'nai Tzedek will continue to be a vital center of Jewish life for the next generation where we not only meet the diverse needs of all our families, but also ensure that the synagogue remains relevant and important to future families. We seek to be a home for our congregants to discover the meaningful relationships, spiritual guidance, and Jewish values needed to meet the challenges of a changing world. Click here to read the entire statement of B'nai Tzedek's Mission, Vision and Values as approved by the Board of Directors at the October 2012 Board meeting.
New members are warmly welcomed into the congregation and are quickly connected to other members for learning, worship, social opportunities and lifelong friendships. It is our hope and desire to make every member, new and old, feel connected to the B'nai Tzedek community and to our congregational life.
Thu, March 4 2021
20 Adar 5781
COVID-19 FORMS
WAIVER: Each adult needs to complete a waiver before entering the synagogue grounds and building. One parent should include the children on their form. Print this form and send to the synagogue or bring it with you.
HEALTH QUESTIONNAIRE: Everyone should bring the following Covid Health Questionnaire with them each time they come to the synagogue. Print this form and bring it with you.
COVID RESTRICTED TRAVEL: Which states has Maryland place on the travel restriction list. Click for more information.
Mazel Tov Us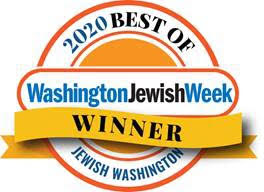 Best Of...
Preschool
Hebrew School
Family-Friendly Shabbat
Special Needs Shabbat
Kiddush
Thu, March 4 2021 20 Adar 5781