Senior Rabbi Search
Senior Rabbi Search
The Senior Rabbi Search process is underway.
We want to hear what each of our members is looking for in our next Senior Rabbi. Every voice has meaning and is important to us. We will be conducting focus groups to hear from everyone.
Please click on one of the following links below to select your preferred time-slot.
Once we've finished our focus groups, we will share the results with the whole congregation!
We are looking forward to your participation in this exciting and engaging process.
Senior Rabbi Search Committee
Fri, March 31 2023
9 Nisan 5783
Senior Rabbi Search
The Senior Rabbi Search process is underway. Click HERE for updates and to sign up for a Focus Group.
Join Our Services
Service Schedule
Minyanim:
Monday - Thursday night 7:00 pm & Wednesday mornings at 8:00 am
via Zoom -
Click Here
(contact the front office for password).
Wednesday morning in-person at 8:00 am.
Shabbat Services
Friday night at 6:30 pm
Saturday mornings at 9:30 am.
Mazel Tov Us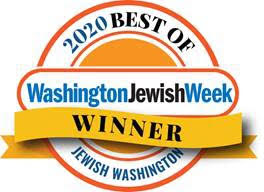 Best Of...
Preschool
Hebrew School
Family-Friendly Shabbat
Special Needs Shabbat
Kiddush
Fri, March 31 2023 9 Nisan 5783