Cafritz Family Tree of Life
Cafritz Family Tree of Life
Opportunities are now available for the purchase of leaves on the
Cafritz Family Tree of Life.
Leaves may only be purchased by or for members of the congregation.

Leaves may be purchased for $360 each, including the cost of engraving.

A total of twelve (12) boulders will be available for purchase at $3,600 each, including the cost of engraving.

Leaves may only be purchased in honor of "simchas", including births, marriages, b'nai mitzvah, anniversaries, birthdays, confirmation, consecration, graduations and any other similar celebratory life cycle events.**

All wording must be uniform, with the total number of characters per line (letters and/numbers) not to exceed 25.

All requests for leaves and/or boulders must be made in writing, using the attached

form

with full payment (either by check or credit card) to accompany each request. Requests will not be accepted verbally or over the telephone.

Leaves may not be held in a block or purchased for future use.

Proceeds from the purchase of leaves will be earmarked for the Eternal Light Fund, which supports a variety of synagogue programs and helps defray the cost of our operational budget.
* All references to "leaves" stated above, notwithstanding the price, include "boulders" as well.
**A Yahrzeit Memorial Wall is available if you wish to make a dedication in memory of a loved one.
PLEASE
email,
MAIL OR FAX THE COMPLETED FORM TO THE SYNAGOGUE OFFICE.
If you wish to purchase MULTIPLE LEAVES, PLEASE PROVIDE a new form for each.
Wed, June 7 2023
18 Sivan 5783
Senior Rabbi Search
The Senior Rabbi Search process is underway. Focus Group results are being compiled and updates will be shared soon.
Join Our Services
Service Schedule
Minyanim:
Monday - Thursday night 7:00 pm & Wednesday mornings at 8:00 am
via Zoom -
Click Here
(contact the front office for password).
Wednesday morning in-person at 8:00 am.
Shabbat Services
Friday night at 6:30 pm
Saturday mornings at 9:30 am.
Mazel Tov Us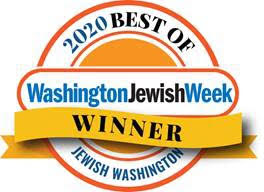 Best Of...
Preschool
Hebrew School
Family-Friendly Shabbat
Special Needs Shabbat
Kiddush
Wed, June 7 2023 18 Sivan 5783