Shabbat & Weekday Minyanim
Shabbat & Weekday Minyanim
Links to our virtual services can be found on our home page.
Friday Evening Services at 6:30 pm. This service welcomes Shabbat. During the summer months, weather permitting, we hold services outside with the trees as our sanctuary.
Shabbat Morning Services at 9:30 am. Services at B'nai Tzedek are warm and inspirational and include a beautiful blend of the traditional liturgy with informative and uplifting sermons and discussions of the Torah portion. We welcome and encourage the participation of all our members...no invitation or RSVP necessary!
Weekday Minyan (currently on ZOOM) Our weekday minyan is held every Monday through Thursday evening beginning at 7:00 pm. During this brief service, Mourners Kaddish is recited for those who have recently experienced a loss or are observing a yahrzeit. We do not hold an evening minyan during the months of June, July and August. Please be sure to check our calendar for the most current schedule.
Sunday Morning Minyan The Sunday morning minyan is held from 9:00 – 9:30 am, from September through May, whenever religious school is in session.
Wednesday Morning Minyan and Study Session This is currently held in person the first Wednesday of the month and via ZOOM all other Wednesdays at 8:00 am. Join us every Wednesday morning at 8:00 a.m. for minyan followed by a study session with Rabbi Weinblatt. Anyone who would like to drop in on one of the sessions is welcome to do so, even if you cannot come every week.
Fri, August 19 2022
22 Av 5782
JOIN OUR SERVICE
Service Schedule
Monday - Thursday night 7:00 pm
Wednesday mornings at 8:00 am
Friday night at 6:30 pm
Saturday mornings at 9:30 am.
Mazel Tov Us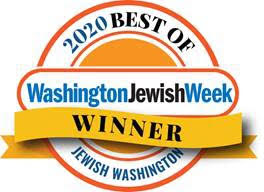 Best Of...
Preschool
Hebrew School
Family-Friendly Shabbat
Special Needs Shabbat
Kiddush
Fri, August 19 2022 22 Av 5782