Brotherhood
BROTHERHOOD (noun) : a group of men, with a bond, who come together for the good of others, to enjoy good times, to create business ventures among those like them, to learn and grow, to enhance their financial, spiritual, social and physical health, to form a tight knit mutually beneficial community.

Our goal is to have each male member of the congregation find some value in participating in our Brotherhood. Whether it be playing on one of our softball or basketball teams, attending one of our membership programs, assisting with our social action projects, joining our networking breakfasts, serving on a committee or the Board, helping with our ritual/educational needs or just meeting new members of our B'nai Tzedek family.

To become a member, please email our Treasurer, Andy Rubin. Dues are only $36 a year.
If you have any questions or for more information, please reach out to our President, Marc Gerber.
Fri, September 22 2023
7 Tishrei 5784
Senior Rabbi Search
A big thank you to all of you for participating in the recent focus groups and electronic survey.
Over the summer, the Search Committee will be working on completing our official application, which will be submitted right after the high holy days.
Stay tuned for another update in early fall. Have a great summer!

Rachel Hyman & Michael Chernoff
Committee Co-chairs
Join Our Services
Service Schedule
Minyanim:
Monday - Thursday night 7:00 pm & Wednesday mornings at 8:00 am
via Zoom -
Click Here
(contact the front office for password).
Wednesday morning in-person at 8:00 am.
Shabbat Services
Friday night at 6:30 pm
Saturday mornings at 9:30 am.
Mazel Tov Us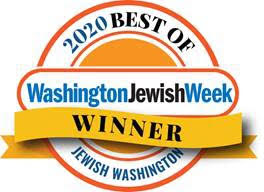 Best Of...
Preschool
Hebrew School
Family-Friendly Shabbat
Special Needs Shabbat
Kiddush
Fri, September 22 2023 7 Tishrei 5784