Brotherhood
BROTHERHOOD (noun) : a group of men, with a bond, who come together for the good of others, to enjoy good times, to create business ventures among those like them, to learn and grow, to enhance their financial, spiritual, social and physical health, to form a tight knit mutually beneficial community.

Our goal is to have each male member of the congregation find some value in participating in our Brotherhood. Whether it be playing on one of our softball or basketball teams, attending one of our membership programs, assisting with our social action projects, joining our networking breakfasts, serving on a committee or the Board, helping with our ritual/educational needs or just meeting new members of our B'nai Tzedek family.

To become a member, please email our Treasurer, Andy Rubin. Dues are only $36 a year.
If you have any questions or for more information, please reach out to our President, Marc Gerber.
Fri, March 5 2021
21 Adar 5781
COVID-19 FORMS
WAIVER: Each adult needs to complete a waiver before entering the synagogue grounds and building. One parent should include the children on their form. Print this form and send to the synagogue or bring it with you.
HEALTH QUESTIONNAIRE: Everyone should bring the following Covid Health Questionnaire with them each time they come to the synagogue. Print this form and bring it with you.
COVID RESTRICTED TRAVEL: Which states has Maryland place on the travel restriction list. Click for more information.
Mazel Tov Us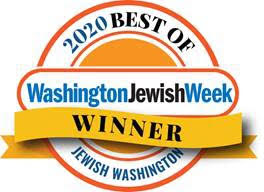 Best Of...
Preschool
Hebrew School
Family-Friendly Shabbat
Special Needs Shabbat
Kiddush
Fri, March 5 2021 21 Adar 5781