Board of Directors
Board of Directors
BOARD OF DIRECTORS : 2021 OFFICERS
Executive Committee
President: Caryn Silverman
Vice President Administration: Rick Cantor
Vice President Youth Education & Engagement: Talia Farber
Vice President Ritual: Mark Vandroff
Vice President Finance: Dean Eisen
Vice President Member Services & Board Secretary: Rachel Hyman
Vice President Community Engagement: Barbara Guterman
Vice President Legal/Personnel: Seth Berenzweig
Chair of the Board of Trustees: Helane Goldstein
Past President: Deborah Fox

Board of Directors
Adult Education: Beth Ingber
Budget: Jason Martin
Membership: Lisa Bleier & Sandra Fine
Development Committee: Micah Green
Youth Education:
GECC Nursery School & Community Builders: Laura Cohen
Marketing: Laura Hosid
Social Action: Adina Braun
Ex-Officio
Brotherhood: Marc Gerber
Sisterhood: Sharon Pollack & Rachel Berenzweig
Committee Chairs
B'nai Mitzvah: Lisa Cordell
IT: Michael Chernoff
Events & Programming: Beth Swibel
Inclusion: Ruth Hoffman
Israel/Community Affairs: Bruce Cort
Caring Committee: Fabiana Offit
B'nai Boomers: Fran Goldstein & Geri Shapiro
Religious School: Rebekah Jacobs
Sun, January 23 2022
21 Shevat 5782
New Yahrzeit Policy
Effective July 2022, we will only be sending Yahrzeit notifications for those individuals for whom one is required to say kaddish: parents, siblings, spouses and children and those who have been memorialized with a plaque on the Burtoff Memorial Wall. If you would like to continue to receive notification of other Yahrzeits, you can let us know by clicking here.
JOIN OUR SERVICE
Service Schedule
Monday - Thursday night 7:00 pm
Wednesday mornings at 8:00 am
Friday night at 6:30 pm
Saturday mornings at 9:30 am.
Mazel Tov Us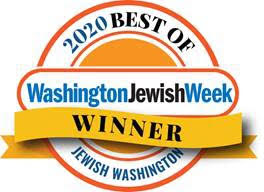 Best Of...
Preschool
Hebrew School
Family-Friendly Shabbat
Special Needs Shabbat
Kiddush
Sun, January 23 2022 21 Shevat 5782