Tax-Free Year-End Giving
Year-End Giving
Click here if you would like to make a year-end tax deductable gift (not from an IRA or Stock) to B'nai Tzedek.
The CARES Act permits eligible individuals who do not itemize deductions to deduct $300 of qualified charitable contributions as an "above-the-line" deduction, i.e., as an adjustment in determining adjusted gross income (AGI), for tax years beginning in 2020.
Tax-Free Year-End Giving: From IRA
Partner with B'nai Tzedek with a Tax-Free Gift from your Individual Retirement Account
As the calendar year comes to a close, you may be eligible to make a tax-free gift from your IRA to B'nai Tzedek. Partner with us to create a strong Jewish identity and a vibrant local Jewish community.
Benefits of a Gift from an IRA
Donors age 72 or older, and under certain circumstances over age 70 -1/2 or older can transfer a total of up to $100,000 per year, directly from Individual Retirement Accounts to charities such as B'nai Tzedek, free from federal income tax. There may also be state income tax savings.
Amounts given in this way count toward required IRA minimum withdrawal amounts for the year of the gift.
In order to be tax-free, the donation must go directly from the account to B'nai Tzeded, without passing through your hands.
Keeping income down by avoiding an IRA distribution can be beneficial to you, and to B'nai Tzedek.
Other tax-deferred retirement plans, such as a 401(k) or 403(b), do not qualify; however, you may be able to roll such a plan into an IRA and then make a charitable gift to B'nai Tzedek.
Please note: B'nai Tzedek is not engaged in providing legal or tax advice. Please consult your professional advisors before making your gift.
How to Make Your Gift
Contact your IRA plan administrator for their transmittal form.
On the form, specify the amount to be transferred to B'nai Tzedek.
Include B'nai Tzedek's tax ID number: 52-161-9672.
Checks from your IRA should be made payable to B'nai Tzedek and mailed to: B'nai Tzedek, 10621 South Glen Road, Potomac, MD 20854, Attn: Year End Giving
Click here if you would like to make a year-end tax deductable gift (not from an IRA) to B'nai Tzedek.
Wed, June 7 2023
18 Sivan 5783
Senior Rabbi Search
The Senior Rabbi Search process is underway. Focus Group results are being compiled and updates will be shared soon.
Join Our Services
Service Schedule
Minyanim:
Monday - Thursday night 7:00 pm & Wednesday mornings at 8:00 am
via Zoom -
Click Here
(contact the front office for password).
Wednesday morning in-person at 8:00 am.
Shabbat Services
Friday night at 6:30 pm
Saturday mornings at 9:30 am.
Mazel Tov Us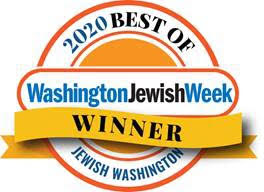 Best Of...
Preschool
Hebrew School
Family-Friendly Shabbat
Special Needs Shabbat
Kiddush
Wed, June 7 2023 18 Sivan 5783