Clergy
Clergy
Our Clergy
Rabbi Stuart Weinblatt, Senior Rabbi
Rabbi Stuart Weinblatt founded Congregation B'nai Tzedek in 1988. He's our spiritual leader, an educator, an outspoken supporter of Israel, a respected voice in our region on issues important to the Jewish community here and abroad, and a compassionate confidant in times of need. His open discussions during Shabbat services, annual Yom Kippur afternoon discussion, DC Lunch and Learn and NYC field trip with our confirmation kids are particularly popular. We might also mention he's a comedian. Life doesn't always have to be so serious.
He is the author of, "God, Prayer and Spirituality," a compilation of his sermons, writings and articles, "Living in the Shadow of Death: A Rabbi Copes with Cancer," as well as numerous articles and columns. Rabbi Weinblatt and his wife, Symcha, have four adult children and four grandchildren.
Rabbi Fabian Werbin, Associate Rabbi
Rabbi Fabián Werbin was born in Buenos Aires, Argentina. He attended elementary and Jewish high school there. He received his two undergraduate degrees, in Bible and in Jewish Thought, from Haifa University in Israel. Rabbi Werbin received his rabbinic ordination in 2003 from the Seminario Rabinico Latino Americano in Buenos Aires, Argentina.
While pursuing his studies, Rabbi Werbin led a 350 family congregation in Parana, Argentina, for three years. After rabbinical ordination, he was the rabbi for five years of a 130 family congregation in Barranquilla, Colombia. After that he move to the US where he served for seven years as Rabbi of Beth Israel Synagogue in Roanoke, Virginia, and six years at Congregation Beth El, Bethesda, Maryland. Rabbi Werbin holds certification as an Elementary and High School teacher. He is conversant in Spanish, Hebrew, Italian, and English.
Rabbi Werbin is married to Patricia Gradel, a psychologist with a Masters degree in Jewish Education. They are devoted parents to four children: Ariel, Catalina, Naomi, and David. In his (limited) spare time, Rabbi Werbin enjoys studying Talmud, reading, soccer, and a good joke.
Cantor Marshall Kapell
Cantor Marshall Kapell joined Congregation B'nai Tzedek in 2002. We're so glad he settled here. Cantor Kapell enjoys sharing his love and knowledge of Jewish music with members of B'nai Tzedek, of all ages, and to inspiring congregants to discover their own spirituality through song and prayer. The way he injects music into our services is beautiful, whether it's, welcoming Shabbat with his guitar, acting in and directing our Purim Spiel, chanting the solemn and serious Hineni during the high holidays or showcasing amazing young talent within our congregation.
Fri, March 31 2023
9 Nisan 5783
Senior Rabbi Search
The Senior Rabbi Search process is underway. Click HERE for updates and to sign up for a Focus Group.
Join Our Services
Service Schedule
Minyanim:
Monday - Thursday night 7:00 pm & Wednesday mornings at 8:00 am
via Zoom -
Click Here
(contact the front office for password).
Wednesday morning in-person at 8:00 am.
Shabbat Services
Friday night at 6:30 pm
Saturday mornings at 9:30 am.
Mazel Tov Us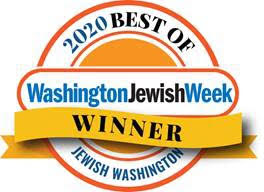 Best Of...
Preschool
Hebrew School
Family-Friendly Shabbat
Special Needs Shabbat
Kiddush
Fri, March 31 2023 9 Nisan 5783