Sisterhood
Overview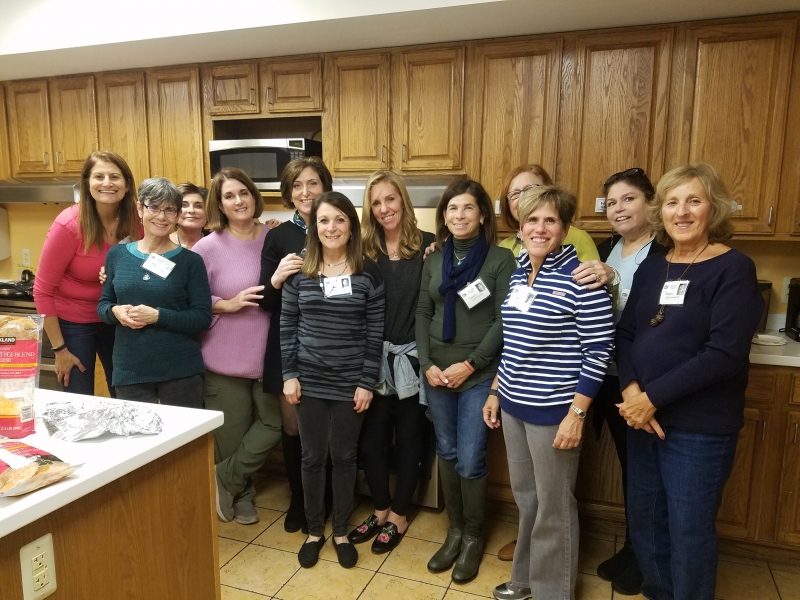 Our goal is to have 100% of the female members of B'nai Tzedek join Sisterhood. Our members enjoy meeting new people and connecting with our community. Many of us are working full-time and/or have other responsibilities, but we find our time with Sisterhood gives us renewed energy for all the things we do. Regardless of your involvement with programs or volunteer efforts, we hope you will join to support our various contributions to the synagogue and community.
Come to a program or event. We offer many social and educational activities to appeal to our broad membership. These include: book discussions, Canasta, visits to museums, movie nights, holiday events, and educational, social action, cooking and fitness programs. If you are interested in a program that is not offered, please let us know so we can try to make it happen. Take a look at our articles in the monthly Tzedek Scroll or notices in the Egeret. You may also contact our Program Vice Presidents, Sheri Farrell or Melissa Polott.
Volunteer. We welcome volunteers, without whom we could not offer the variety of prgrams or provide support to the synagogue and community. Volunteer opportunities allow you to make a small commitment of time while you help make a positive contribution to our synagogue community…and get to meet new people. No experience is necessary. We will train you to help with our Mitzvah Committee, Judaica Shop, Friday Morning Kiddush Preparations and Purim (Mishloach Manot Baskets).
Kiddush. We provide wonderful kiddushim each and every Saturday after services. What better way to celebrate any simcha than to sponsor a kiddush. Contact ViVi Rosen.
If you have any questions or would like more information, please contact Arlene Karpas & Rachel Berenzweig, Sisterhood Presidents.
Sun, September 27 2020
9 Tishrei 5781
High Holiday Mahzor
Purchase a digital mahzor for $5.99: Purchase digital mahzor
Complimentary - Borrow and return to B'nai Tzedek. Please note by borrowing a mahzor you are committing to paying a $60 replacement fee per book if nor returned in good shape. Borrow a mahzor
UPCOMING EVENTS
There are no upcoming events at this time.
There's something for everyone at B'nai Tzedek!
HOST OUR SHLICHA TALIA FOR SHABBAT
Get to know our new shlicha Talia Garber in-person or on ZOOM by hosting her for Shabbat. Learn more about Israel, get her opinion on the best whiskey (she's a trained expert!) enjoy the company of this remarkable young woman - Shabbat with Talia is something you won't want to miss. Sign up below for your preferred Friday night.
Sun, September 27 2020 9 Tishrei 5781