Sisterhood
Overview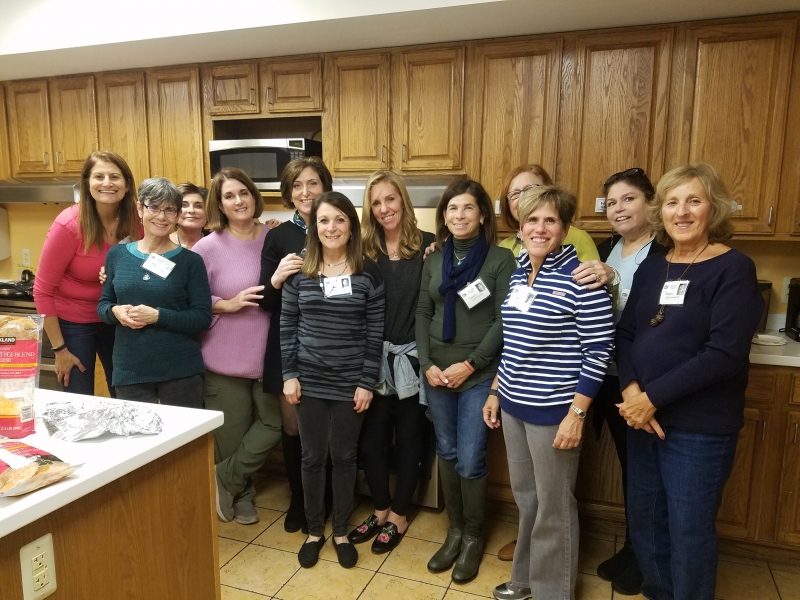 Our goal is to have 100% of the female members of B'nai Tzedek join Sisterhood. Our members enjoy meeting new people and connecting with our community. Many of us are working full-time and/or have other responsibilities, but we find our time with Sisterhood gives us renewed energy for all the things we do. Regardless of your involvement with programs or volunteer efforts, we hope you will join to support our various contributions to the synagogue and community.
Come to a program or event. We offer many social and educational activities to appeal to our broad membership. These include: book discussions, Canasta, visits to museums, movie nights, holiday events, and educational, social action, cooking and fitness programs. If you are interested in a program that is not offered, please let us know so we can try to make it happen. Take a look at our articles in the monthly Tzedek Scroll or notices in the Egeret. You may also contact our Program Vice Presidents, Sheri Farrell or Melissa Polott.
UPCOMING SISTERHOOD EVENTS:
Click here to join SIsterhood virtual events

Movie Night - Monday November 9 @7:30 - The Sisterhood Film Fest is back! Join us on to discuss the new movie, The Glorias, which is currently being streamed on Amazon Prime. We expect a lively discussion about this adaptation of Gloria Steinem's 2015 Memoir, My Life on the Road. The all-star cast includes Julianne Moore, Alicia Vikander, Janelle Monae and Bette Midler.
November 15 @ 10:00 am - When Home Isn't Safe: COVID and Domestic Violence
For some of us, sheltering at home could mean being isolated with an abusive relative or partner unable to get help. JCADA Executive Director, Amanda Katz, along with a domestic violence survivor and advocate, will give us insight into this ongoing crisis. For more information, contact Sherri Farrell

Book Club - Monday November 23 @7:30 - Discussing Susan Meissner's novel "As Bright as Heaven"
Book Club - Tuesday December 22 @7:30 - "The Universe Has Your Back" by Gabrielle Bernstein. Moderated by Karen Capon.
Volunteer. We welcome volunteers, without whom we could not offer the variety of programs or provide support to the synagogue and community. Volunteer opportunities allow you to make a small commitment of time while you help make a positive contribution to our synagogue community…and get to meet new people. No experience is necessary. We will train you to help with our Mitzvah Committee, Judaica Shop, Friday Morning Kiddush Preparations and Purim (Mishloach Manot Baskets).
Kiddush. We provide wonderful kiddushim each and every Saturday after services. What better way to celebrate any simcha than to sponsor a kiddush. Contact ViVi Rosen.
If you have any questions or would like more information, please contact Arlene Karpas & Rachel Berenzweig, Sisterhood Presidents.
Thu, March 4 2021
20 Adar 5781
COVID-19 FORMS
WAIVER: Each adult needs to complete a waiver before entering the synagogue grounds and building. One parent should include the children on their form. Print this form and send to the synagogue or bring it with you.
HEALTH QUESTIONNAIRE: Everyone should bring the following Covid Health Questionnaire with them each time they come to the synagogue. Print this form and bring it with you.
COVID RESTRICTED TRAVEL: Which states has Maryland place on the travel restriction list. Click for more information.
Mazel Tov Us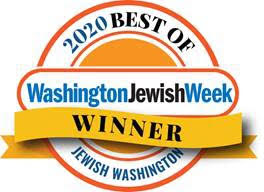 Best Of...
Preschool
Hebrew School
Family-Friendly Shabbat
Special Needs Shabbat
Kiddush
Thu, March 4 2021 20 Adar 5781