Sisterhood
Overview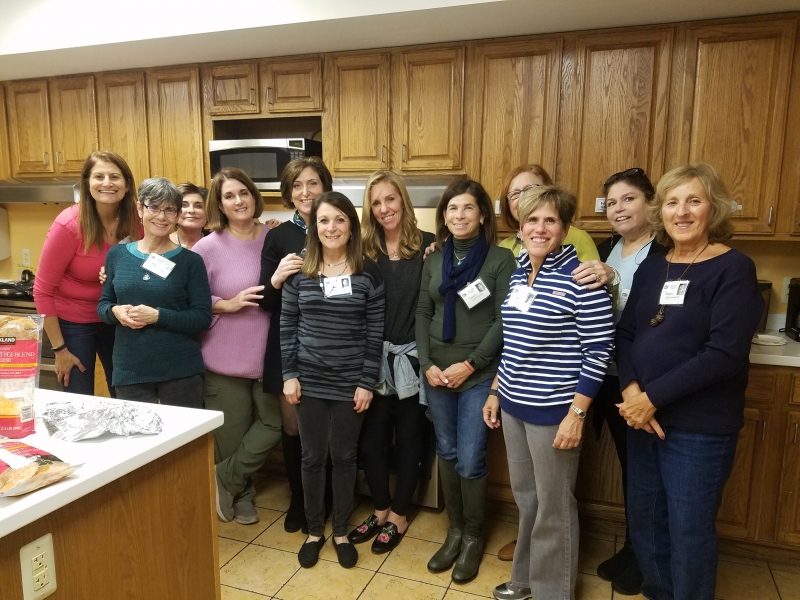 Our goal is to have 100% of the female members of B'nai Tzedek join Sisterhood. Our members enjoy meeting new people and connecting with our community. Many of us are working full-time and/or have other responsibilities, but we find our time with Sisterhood gives us renewed energy for all the things we do. Regardless of your involvement with programs or volunteer efforts, we hope you will join to support our various contributions to the synagogue and community.
Come to a program or event. We offer many social and educational activities to appeal to our broad membership. These include: book discussions, Canasta, visits to museums, movie nights, holiday events, and educational, social action, cooking and fitness programs. If you are interested in a program that is not offered, please let us know so we can try to make it happen. Take a look at our articles in the monthly Tzedek Scroll or notices in the Egeret. You may also contact our Program Vice Presidents, Sheri Farrell or Melissa Polott.
UPCOMING SISTERHOOD EVENTS:
Click here to join Sisterhood virtual events

Have You Ever Baked a Babka? - Thursday, March 18 @11:00 am - Join Sisterhood to learn how to make babka alongside Hannah Wolfman-Arent, a baker for Sonny's Pizza in D.C. The cost is $20.00 per person. A week before the event we will send each registered participant the Zoom link, the recipe, do-ahead steps, and the list of ingredients to purchase before the workshop.
RSVP to Tina Schechter at tinabss@comcast.net and send your $20.00 check payable to B'nai Tzedek Sisterhood to Tina Schechter, 503 Redland Boulevard, Rockville, Md. 20850 OR Venmo to @Bettina-Schechter
Virtual Presentation and Feminine Care Product Collection Drive- Sunday, March 21 @10:00am - Please join Sisterhood in its collection drive for menstrual and personal care products to donate to our local community. These products are essential to our basic human needs, yet cost and other factors restrict access by vulnerable populations, especially the incarcerated, homeless and poor. We are collecting unopened tampons, pads, menstrual cups, bras, and other items for women and girls allowing them to feel unashamed, safe, and comfortable. Donating is simple, either from items in your home or by an online purchase. All of the details will be provided in the presentation.
To kick-off the drive, we ask you to join us on Sunday, March 21st at 10:00 a.m. for a fascinating virtual presentation given by Miranda Rosenblum of Repair the World. Miranda will discuss some of the challenges and responses to this important issue and engage our support to help local women and girls with an often-overlooked important need.
Please RSVP to Lisa Benjamin at lbenjamin@ngkf.com or (301) 233-2181.

Book Club - Tuesday, April 13 @7:30pm - Discussing Brit Bennett's novel "The Vanishing Half"
Volunteer. We welcome volunteers, without whom we could not offer the variety of programs or provide support to the synagogue and community. Volunteer opportunities allow you to make a small commitment of time while you help make a positive contribution to our synagogue community…and get to meet new people. No experience is necessary. We will train you to help with our Mitzvah Committee, Judaica Shop, Friday Morning Kiddush Preparations and Purim (Mishloach Manot Baskets).
Kiddush. We provide wonderful kiddushim each and every Saturday after services. What better way to celebrate any simcha than to sponsor a kiddush. Contact ViVi Rosen.
If you have any questions or would like more information, please contact Arlene Karpas & Rachel Berenzweig, Sisterhood Presidents.
Thu, September 16 2021
10 Tishrei 5782
JOIN OUR SERVICE
Service Schedule
Monday - Thursday night 7:00 pm
Wednesday mornings at 8:00 am
Friday night at 6:30 pm
Saturday mornings at 9:30 am.
A digital copy of Siddur Sim Shalom is available
HERE
.
Mazel Tov Us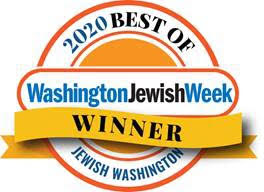 Best Of...
Preschool
Hebrew School
Family-Friendly Shabbat
Special Needs Shabbat
Kiddush
Thu, September 16 2021 10 Tishrei 5782