Sisterhood
Sisterhood
Overview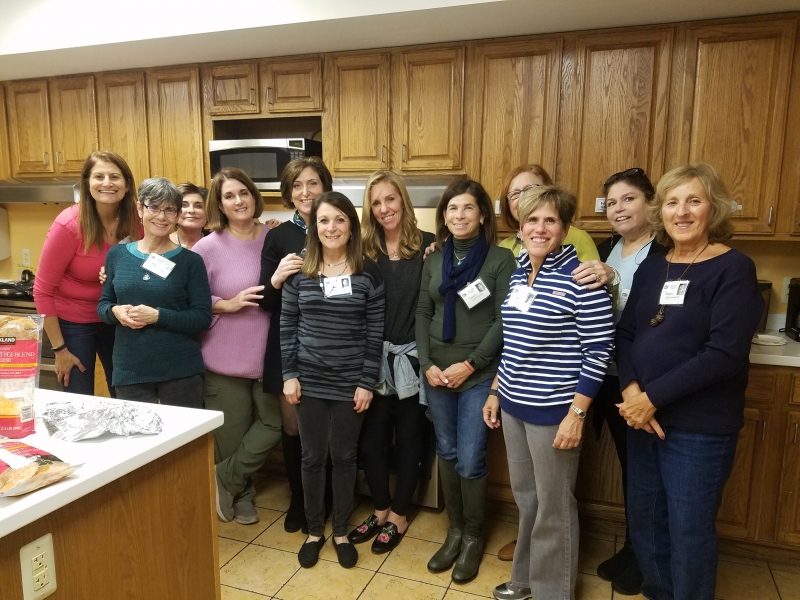 Our goal is to have 100% of the female members of B'nai Tzedek join Sisterhood. Our members enjoy meeting new people and connecting with our community. Many of us are working full-time and/or have other responsibilities, but we find our time with Sisterhood gives us renewed energy for all the things we do. Regardless of your involvement with programs or volunteer efforts, we hope you will join to support our various contributions to the synagogue and community.
Come to a program or event. We offer many social and educational activities to appeal to our broad membership. These include: book discussions, Canasta, visits to museums, movie nights, holiday events, and educational, social action, cooking and fitness programs. If you are interested in a program that is not offered, please let us know so we can try to make it happen. Take a look at our articles in the monthly Tzedek Scroll or notices in the Egeret. You may also contact our Program Vice Presidents, Sheri Farrell or Melissa Polott.
Upcoming Events
Click here to join Sisterhood virtual events.
Via Zoom~ Tuesday, February 1, 2022
7:30 p.m.
https://zoom.us/j/99585090204?pwd=eW9JRkFpVEp1eUxTdy9KUU1DeG1vdz09 (See Sisterhood Newsletter for Password)
"Garnering justified comparisons to Khaled Hosseini's A Thousand Splendid Suns... Etaf Rum's debut novel is a must-read about women mustering up the bravery to follow their inner voice." —Refinery 29
Palestine, 1990. Seventeen-year-old Isra prefers reading books to entertaining the suitors her father has chosen for her. Over the course of a week, the naïve and dreamy girl finds herself quickly betrothed and married, and is soon living in Brooklyn. There Isra struggles to adapt to the expectations of her oppressive mother-in-law Fareeda and strange new husband Adam, a pressure that intensifies as she begins to have children—four daughters instead of the sons Fareeda tells Isra she must bear.
Brooklyn, 2008. Eighteen-year-old Deya, Isra's oldest daughter, must meet with potential husbands at her grandmother Fareeda's insistence, though her only desire is to go to college. Deya can't help but wonder if her options would have been different had her parents survived the car crash that killed them when Deya was only eight. But her grandmother is firm on the matter: the only way to secure a worthy future for Deya is through marriage to the right man.
But fate has a will of its own, and soon Deya will find herself on an unexpected path that leads her to shocking truths about her family—knowledge that will force her to question everything she thought she knew about her parents, the past, and her own future
Volunteer
We welcome volunteers, without whom we could not offer the variety of programs or provide support to the synagogue and community. Volunteer opportunities allow you to make a small commitment of time while you help make a positive contribution to our synagogue community…and get to meet new people. No experience is necessary. We will train you to help with our Mitzvah Committee, Judaica Shop, Friday Morning Kiddush Preparations and Purim (Mishloach Manot Baskets).
Sun, January 23 2022
21 Shevat 5782
New Yahrzeit Policy
Effective July 2022, we will only be sending Yahrzeit notifications for those individuals for whom one is required to say kaddish: parents, siblings, spouses and children and those who have been memorialized with a plaque on the Burtoff Memorial Wall. If you would like to continue to receive notification of other Yahrzeits, you can let us know by clicking here.
JOIN OUR SERVICE
Service Schedule
Monday - Thursday night 7:00 pm
Wednesday mornings at 8:00 am
Friday night at 6:30 pm
Saturday mornings at 9:30 am.
Mazel Tov Us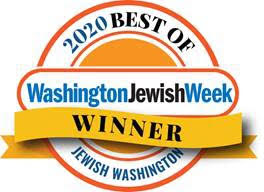 Best Of...
Preschool
Hebrew School
Family-Friendly Shabbat
Special Needs Shabbat
Kiddush
Sun, January 23 2022 21 Shevat 5782