Staff
Staff
B'nai Tzedek's talented professional staff bring warmth to our congregational family. We look forward to getting to know you, please feel free to contact us.
Scott Katz, Executive Director
skatz@cbtpotomac.org Ext. 307
Scott has over thirty years of experience in the Jewish Non-Profit world spending over 25 years at JCCs serving in a multitude of positions including COO and Executive Director. Scott most recently worked at Pearlstone Center just outside of Baltimore where he served as COO. Scott brings a wealth of experience in management, finance, HR, operations and programming.
Carrie Hirshfield, Controller
chirshfield@cbtpotomac.org Ext. 308
Carrie Hirshfield has been with B'nai Tzedek since June 2011 as the Controller/Business Manager. She has almost 25 years of experience in the accounting field since graduating from the University of Rhode Island. Previously she was the Director of Financial Reporting at the Public Broadcasting Service from 1999-2011. Carrie currently resides in Rockville with her two boys, Mason and Kaden.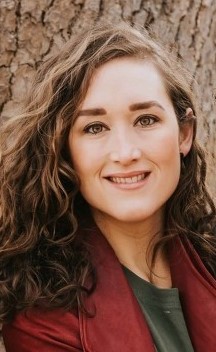 Sylvia Mace, Office & Communications Manager
smace@cbtpotomac.org Ext. 301
Sylvia joined B'nai Tzedek in August of 2021 as the new Office and Communications Manager. She holds an undergraduate degree in elementary education, which she has used to focus mainly in the non-profit world. She brings her non-profit and business experience to this role with the goal of ensuring a great experience for the congregants of B'nai Tzedek. Sylvia enjoys spending time with her family, traveling & being outdoors.
Lesley Levin, Director of Programming and Engagement
llevin@cbtpotomac.org Ext. 302
Lesley Levin serves as the Director of Programming and Engagement for Congregation B'nai Tzedek. An alumni of the Melton Center for Jewish Studies at The Ohio State University, Lesley's passion for community began at Camps Airy and Louise and continued through her positions at Temple Judea of Palm Beach Gardens, Palm Beach County Jewish Federation, BBYO, UMBC Hillel, and Temple Micah. Lesley looks forward to building connections with CBT congregants and discussing her love of the Nationals, musicals, and the perfect challah recipe.
Jane Greenblatt, Director, Greenzaid ECC
GECCDirector@cbtpotomac.org Ext. 329
Many of you know Jane as the lead teacher for the Two's Classroom at the GECC for 10 years, working closely with students, families and staff. She has also served as a new teacher mentor and has led parent workshops for behavioral and developmental issues. She was instrumental in creating the GECC Toddlers' Program and has taught art enrichment. Jane holds an undergraduate degree in Art History and Studio Art and a Master's Degree in Early Childhood Education with a focus on Special Education. Jane was a Special Educator with Montgomery County Infants and Toddlers Program. Additionally, she served as president of The Service Guild of Washington, a charitable organization, raising funds and awareness for several local children's and Jewish organizations. Jane lives in Potomac with her husband, and has three sons, all of whom are GECC graduates.
Marisa Marcus, Greenzaid ECC Office Manager
GECCOffice@cbtpotomac.org Ext. 325
Marisa Marcus joined B'nai Tzedek in July 2015. She grew up in Maryland, graduating from Churchill High School. After graduating from Washington University in St. Louis, she returned to the area. She currently lives in Rockville with her husband and two children.
Beth Knobler, Religious School Administrative Coordinator
bknobler@cbtpotomac.org Ext. 328
Beth Knobler, has worked at B'nai Tzedek since 2007, is a native Marylander, a graduate of Rochester Institute of Technology, and was a Steinhardt's Jewish Campus Service Corp Fellow with Hillel at Virginia Tech in the 2005-2006 year. She currently lives in Arlington, VA with her husband, Garry.
Liane Aaron, Bar/Bat Mitzvah Academic Coordinator
As B'nai Mitzvah Coordinator since 1999, Liane sees to it that each and every child in the B'nai Mitzvah program works to their full potential to prepare and participate in our services on the day they become a Bar or Bat Mitzvah hopefully instilling a sense of community and belonging. Liane grew up locally in Potomac, and attended Churchill High School and the University of Maryland where she graduated with a degree in Journalism and Public Relations. She has been a B'nai Mitzvah Educator for more than 30 years.
Amy Steinborn, Executive Clergy Assistant
Amy is a Pennsylvania State University graduate and has spent the past six years working in the Jewish and pro-Israel community. She joins B'nai Tzedek from the American Israel Public Affairs Committee (AIPAC) and before that Israel Outdoors, one of Birthright's largest trip organizers. She was born and raised in Chevy Chase, MD as a synagogue Executive Directors' daughter, and she now lives with her husband Zachary, daughter Addison, and their dog Loki in Silver Spring.
Moshe Ben-Lev, Religious School Director
mben-lev@cbtpotomac.org Ext. 321
Moshe was born in London, UK and attended Jewish Free School. In his late teens he made Aliyah to Israel and served as a combat soldier in the IDF (Israel Defense Forces) and attended the University of Haifa where he graduated with a Bachelors in Archeology and English. Along with his wife, Vivian, he came to the United States to study for a master's degree in Jewish Studies focusing on Biblical Archeology at Baltimore Hebrew University (now a part of Towson University). It was during this time that he began teaching at area religious schools and eventually made his career in Congregational Jewish Education in part due to his belief that religious schools could be vastly improved.
Over twenty-eight years, Moshe has served in Reconstructionist, Reform and Conservative synagogues in Maryland, Washington DC and Virginia. He presently serves as chair of the Federation of Greater Washington Education Directors Council as well as various other committees. Several years ago, he was certified in Social Emotional and Character Development through a joint program with JTS and Rutgers University. His philosophy is steeped in creating Kehila, community through a cooperative approach that encourages students and teachers to make the classroom and school environment one where students love attending, learning and spending time together and where teachers feel supported and respected.
Due to many years of working with families and giving advice and support especially in the realm of family dynamics, Moshe recently became a certified Divorce Coach.
Moshe is excited and energized to be the new Rabovsky Religious School Director.
Carlos Ventura, Facilities & Maintenance Director
Carlos joins us from Adat Shalom, where he was a facilities supervisor for more than 20 years! He is very happy to continue working for the Jewish community.
Fri, August 19 2022
22 Av 5782
JOIN OUR SERVICE
Service Schedule
Monday - Thursday night 7:00 pm
Wednesday mornings at 8:00 am
Friday night at 6:30 pm
Saturday mornings at 9:30 am.
Mazel Tov Us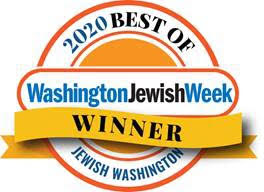 Best Of...
Preschool
Hebrew School
Family-Friendly Shabbat
Special Needs Shabbat
Kiddush
Fri, August 19 2022 22 Av 5782