Hazak
Hazak is an acronym. The het stands for Hokhmah/wisdom, the zayin for Ziknah/maturity, and the kuph for Kadima/looking ahead. We are a social group for the retired members of B'nai Tzedek and come together monthly. We enjoy a variety of social and educational programs, such as holiday celebrations, authors, historians, speakers from the National Cryptologic Museum and local historical societies, tours of local art museums. We infuse each meeting with fun, food and friends.
Wed, June 7 2023
18 Sivan 5783
Senior Rabbi Search
The Senior Rabbi Search process is underway. Focus Group results are being compiled and updates will be shared soon.
Join Our Services
Service Schedule
Minyanim:
Monday - Thursday night 7:00 pm & Wednesday mornings at 8:00 am
via Zoom -
Click Here
(contact the front office for password).
Wednesday morning in-person at 8:00 am.
Shabbat Services
Friday night at 6:30 pm
Saturday mornings at 9:30 am.
Mazel Tov Us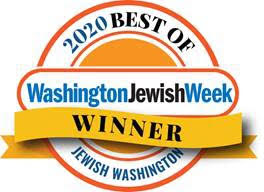 Best Of...
Preschool
Hebrew School
Family-Friendly Shabbat
Special Needs Shabbat
Kiddush
Wed, June 7 2023 18 Sivan 5783