Hazak
Hazak is an acronym. The het stands for Hokhmah/wisdom, the zayin for Ziknah/maturity, and the kuph for Kadima/looking ahead. We are a social group for the retired members of B'nai Tzedek and come together monthly. We enjoy a variety of social and educational programs, such as holiday celebrations, authors, historians, speakers from the National Cryptologic Museum and local historical societies, tours of local art museums. We infuse each meeting with fun, food and friends.
For more information, please contact Natalie Spickler.
Wed, June 23 2021
13 Tammuz 5781
COVID-19 FORMS
WAIVER: Each adult needs to complete a waiver before entering the synagogue grounds and building. One parent should include the children on their form. Print this form and send to the synagogue or bring it with you.
HEALTH QUESTIONNAIRE: Everyone should bring the following Covid Health Questionnaire with them each time they come to the synagogue. Print this form and bring it with you.
COVID RESTRICTED TRAVEL: Which states has Maryland place on the travel restriction list. Click for more information.
Mazel Tov Us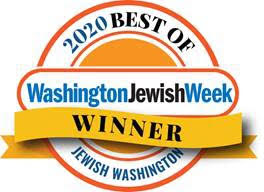 Best Of...
Preschool
Hebrew School
Family-Friendly Shabbat
Special Needs Shabbat
Kiddush
Wed, June 23 2021 13 Tammuz 5781