Yizkor
Yizkor
B'NAI TZEDEK YIZKOR MEMORIAL PRAYER AND YAHRZEIT ACKNOWLEGMENTS
The Yizkor Memorial Prayer is recited four times each year, on the holidays listed below, and on the Yahrzeit of our loved ones:
Yom Kippur Morning
Shemini Atzeret
Passover (7th day)
Shavuot (1st day)
IN TIMES OF SORROW
In the case of the death of an immediate family member, please call the synagogue during working hours, or the emergency number (240-418-5503). We can assist you in contacting the funeral home, the rabbi and the congregation, and in making funeral and shiva arrangements. The synagogue office will contact you with reminders of your family's Yahrzeits (anniversary dates).
Fri, August 19 2022
22 Av 5782
JOIN OUR SERVICE
Service Schedule
Monday - Thursday night 7:00 pm
Wednesday mornings at 8:00 am
Friday night at 6:30 pm
Saturday mornings at 9:30 am.
Mazel Tov Us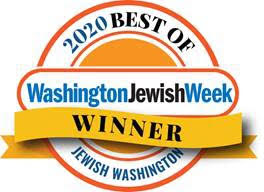 Best Of...
Preschool
Hebrew School
Family-Friendly Shabbat
Special Needs Shabbat
Kiddush
Fri, August 19 2022 22 Av 5782