05/05/2022 02:04:44 PM
Rabbi Stuart Weinblatt
| | |
| --- | --- |
| Author | |
| Date Added | |
| Automatically create summary | |
| Summary | |
Our celebration of Yom HaAtzmaut began last night when we went to one of the large festive public celebrations in Gan HaAtzmaut (Independence Park) in Jerusalem.
At Ir David, the City of David, we saw some of the structures that may date back to the time of King David and where objects with names of several people mentioned in the Book of Kings were found. It is always fascinating to see the work they are uncovering in this active archaeological site right outside the walls of the Old City.
We placed in the Kotel the notes students wrote and I was also able to deliver the notes our kids wrote to soldiers, both of which were done in our program last Sunday.
I had two of those special "only in Israel moments". I lost my wallet in the Old City and couldn't find it. As I was frantically searching for it, an elderly gentleman noticed me and could tell that I had lost something. He held out in his hand my wallet and asked if this was what I was looking for. He refused to accept anything but was happy to do the special mitzvah of returning a lost object.
And Symcha and I walked into a store that sells paintings and fine Judaica, a shop I have patronized before on King David Street. The store owner told us he had to step out to daven mincha and would be back in 10 minutes. He said we were welcome to stay and look around and wait for him to come back. Or if we needed to leave before he got back, not to worry - just leave when we were finished and close the door behind us.
The CBT group visits the Western Wall
Rabbi Weinblatt places students' notes in the kotel
Celebrating Israel's independence with several thousand Israelis at an outdoor concert in Jerusalem
Fri, September 22 2023
7 Tishrei 5784
Senior Rabbi Search
A big thank you to all of you for participating in the recent focus groups and electronic survey.
Over the summer, the Search Committee will be working on completing our official application, which will be submitted right after the high holy days.
Stay tuned for another update in early fall. Have a great summer!

Rachel Hyman & Michael Chernoff
Committee Co-chairs
Join Our Services
Service Schedule
Minyanim:
Monday - Thursday night 7:00 pm & Wednesday mornings at 8:00 am
via Zoom -
Click Here
(contact the front office for password).
Wednesday morning in-person at 8:00 am.
Shabbat Services
Friday night at 6:30 pm
Saturday mornings at 9:30 am.
Mazel Tov Us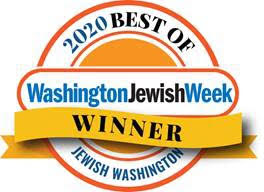 Best Of...
Preschool
Hebrew School
Family-Friendly Shabbat
Special Needs Shabbat
Kiddush
Fri, September 22 2023 7 Tishrei 5784