Registration Forms
Registration Forms
NOW ACCEPTING APPLICATIONS FOR THE 2021-2022 SCHOOL YEAR
Thank you for choosing Congregation B'nai Tzedek Laura & Joel Greenzaid Early Childhood Center (GECC) for your family.
Recently awarded Washington Jewish Week Best Preschool, the Greenzaid Early Childhood Center is an extraordinary community of children, parents, teachers and staff who collaborate to cultivate your child's love of learning. Our play-based curriculum is inspired by the Reggio Emilia philosophy and customized for the needs of every child. We recognize the opportunity to shape your child's early education and nurture their physical, cognitive, social and emotional growth while making connections to Jewish values and traditions.
Please complete the GECC Registration Form and submit via email or hard copy along with deposit. Once submitted, you will receive a confirmation email. You can also register through your Shul Cloud account.
Priority Registration will be given to current, returning and member families. All new families will be considered based on submission date.
Click here for the 2021-2022 GECC Registration Form.
Click here for the 2021-2022 tuition rates.
For drop in early bird, enrichment, or extended day, please email the office in advance.
To schedule a tour or for more information, please contact Jane Greenblatt, Director at 301-299-1149 x329 or email jgreenblatt@bnaitzedek.org.
School Forms to be submitted before the beginning of the school year. Please contact the GECC office if you have any questions.
Health Inventory Form - please complete part I for your child and your child's pediatrician must complete part II including immunizations and the blood lead certificate.
Allergy Action Plan - please complete along with the doctor if your child has an allergy.
Asthma Action Plan - please complete along with the doctor if your child has asthma.
Medication Administration Form - please complete along with the doctor for any medication your child may need while at school.
Child Release Form - please include yourself under category 1 as well as anyone else permitted to pick up your child on a daily basis.
Child Family Social Health Information
Confidential Information - if not applicable, please check the box, sign and return.
Pizza Lunch - register your child to enjoy a pizza lunch from Ben Yehuda Cafe every Tuesday starting October 19th.
Challah Delivery - enjoy a challah from Rosendorff Bakery every Friday starting October 15th.
Sun, November 28 2021
24 Kislev 5782
JOIN OUR SERVICE
Service Schedule
Monday - Thursday night 7:00 pm
Wednesday mornings at 8:00 am
Friday night at 6:30 pm
Saturday mornings at 9:30 am.
A digital copy of Siddur Sim Shalom is available
HERE
.
Mazel Tov Us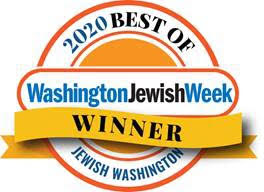 Best Of...
Preschool
Hebrew School
Family-Friendly Shabbat
Special Needs Shabbat
Kiddush
Sun, November 28 2021 24 Kislev 5782