Registration Forms
Registration Forms
NOW ACCEPTING APPLICATIONS FOR THE 2021-2022 SCHOOL YEAR
Thank you for choosing Congregation B'nai Tzedek Laura & Joel Greenzaid Early Childhood Center (GECC) for your family.
Recently awarded Washington Jewish Week Best Preschool, the Greenzaid Early Childhood Center is an extraordinary community of children, parents, teachers and staff who collaborate to cultivate your child's love of learning. Our play-based curriculum is inspired by the Reggio Emilia philosophy and customized for the needs of every child. We recognize the opportunity to shape your child's early education and nurture their physical, cognitive, social and emotional growth while making connections to Jewish values and traditions.
Please complete the GECC Registration Form and submit via email or hard copy along with deposit. Once submitted, you will receive a confirmation email.
Priority Registration will be given to current, returning and member families. All new families will be considered based on submission date.
Click here for the 2021-2022 GECC Registration Form.
Click here for the 2021-2022 tuition rates.
For more information contact our director, Jane Greenblatt at jgreenblatt@bnaitzedek.org
School Forms to be submitted before the beginning of the school year.
Thu, March 4 2021
20 Adar 5781
COVID-19 FORMS
WAIVER: Each adult needs to complete a waiver before entering the synagogue grounds and building. One parent should include the children on their form. Print this form and send to the synagogue or bring it with you.
HEALTH QUESTIONNAIRE: Everyone should bring the following Covid Health Questionnaire with them each time they come to the synagogue. Print this form and bring it with you.
COVID RESTRICTED TRAVEL: Which states has Maryland place on the travel restriction list. Click for more information.
Mazel Tov Us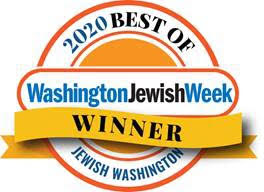 Best Of...
Preschool
Hebrew School
Family-Friendly Shabbat
Special Needs Shabbat
Kiddush
Thu, March 4 2021 20 Adar 5781