Early Childhood Summer Camp
Early Childhood Summer Camp
Camp Discovery 2022
Come explore with us! Campers will connect with the natural world, through water play, nature hikes to our creek, gardening, bird watching, in-house field trips and other hands on activities. Our program provides an enriching, fun and awesome summer experience for children ages 2-5.
Due to Covid guidelines, we will be keeping each camp group as a pod and campers must register for a full session this summer. Each session highlights an engaging theme promoting new explorations and discoveries.
There will be 3 sessions of camp starting June 13th, 2022 through August 12th, 2022.
Session 1: June 13th - July 1st
Session 2: July 5 - July 22nd
Session 3: July 25th - August 12th
Please complete your Camp Discovery 2022 Registration Form via your Shul Cloud Account. Click here for instructions.
Priority Registration will be given to current, returning and member families starting January 18th. New Family registration opens January 24th.
Click here for Camp Discovery 2022 Tuition Rates.
Camp Calendar coming soon.
To schedule a tour or for more information, please contact Jane Greenblatt, Director at 301-299-1149 x329 or email jgreenblatt@bnaitzedek.org
Sun, January 23 2022
21 Shevat 5782
New Yahrzeit Policy
Effective July 2022, we will only be sending Yahrzeit notifications for those individuals for whom one is required to say kaddish: parents, siblings, spouses and children and those who have been memorialized with a plaque on the Burtoff Memorial Wall. If you would like to continue to receive notification of other Yahrzeits, you can let us know by clicking here.
JOIN OUR SERVICE
Service Schedule
Monday - Thursday night 7:00 pm
Wednesday mornings at 8:00 am
Friday night at 6:30 pm
Saturday mornings at 9:30 am.
Mazel Tov Us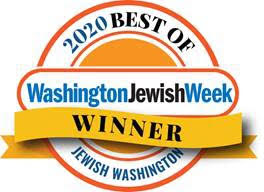 Best Of...
Preschool
Hebrew School
Family-Friendly Shabbat
Special Needs Shabbat
Kiddush
Sun, January 23 2022 21 Shevat 5782