Greenzaid ECC
Greenzaid ECC - About Us
A Beautifully Natural Learning Environment. The Ideal Setting For Young Minds To Grow.
Located in a beautiful wooded setting with expansive grounds unlike any other in the D.C. area, the B'nai Tzedek Greenzaid Early Childhood Center (ECC) is an extraordinary community of children, parents, teachers and staff who, in a most unique way, collaborate to cultivate your child's love of learning. Our innovative play-based curriculum is inspired by the teaching of the Reggio Emilia philosophy and customized instruction for the needs of every child. We recognize this as an opportunity to shape your child's love of learning and nurture their physical, cognitive, social and emotional growth as well as their connection to Jewish values and traditions. The children celebrate Shabbat and Jewish holidays with the clergy, and Jewish experiences are woven into the curriculum. Our teachers are highly experienced, with degrees in early education and an appreciation for what every child needs to learn, thrive and have fun.
Together with the Levin family to honor the memory of Robert Levin we created a nature-based playground. Children who play in natural settings play in more diverse, imaginative and creative ways. Come see for yourself how our beautiful new play space engages your children.
Click here to learn about our class offerings.
We Invite You to Stop In
The best way to experience the uniqueness of our school is to visit. We invite you to stop in and see for yourself what makes the Bnai Tzedek Greenzaid ECC so special. To schedule a tour or for more information, please contact Jane Greenblatt, Director at 301-299-1149 x329 or email jgreenblatt@bnaitzedek.org. We look forward to welcoming you to our very special school and community.
Best Of Preschool
Sat, October 16 2021
10 Cheshvan 5782
JOIN OUR SERVICE
Service Schedule
Monday - Thursday night 7:00 pm
Wednesday mornings at 8:00 am
Friday night at 6:30 pm
Saturday mornings at 9:30 am.
A digital copy of Siddur Sim Shalom is available
HERE
.
Mazel Tov Us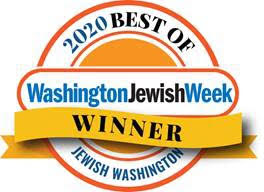 Best Of...
Preschool
Hebrew School
Family-Friendly Shabbat
Special Needs Shabbat
Kiddush
Sat, October 16 2021 10 Cheshvan 5782