Chag Purim 2021
Chag Purim 2021
We have everything you need to make this Purim special.
Remember - even though we're apart it doesn't mean we can't be together!
February 25 - 4:00 pm Face Painting with Talia
Get ready for tonight's megillah reading and Purim shpiel with face painting. Talia will show us how to create a festive and fun look. Want to follow along and paint your face?
February 25 - 5:30 pm Purim Sing Along with Lisa Baydush
Join Lisa Baydush and our youngest members at our annual Purim sing-along. Costumes encouraged - don't forget your groggers!
JOIN THE PURIM SING_ALONG HERE
password: 102390
February 25 - 6:30 pm The Whole Megillah & Purim Shpiel
Tonight's Purim celebration is worthy of a Broadway opening! We'll hear the megiallah interspersed with some of previous shpiel's greatest hits. Costumes encouraged, bring your groggers and get ready to celebrate CBT style.
JOIN THE WHOLE MEGILLAH AND PURIM SHPIEL HERE
Password cbt613
HAMENTASCHEN
Orders can be picked-up at CBT on Wednesday, February 24th and Thursday February 25 from 10:00 - 5:00. Call 301-299-0225 when you arrive and a staff member will bring your order out to your car.
Wed, June 23 2021
13 Tammuz 5781
COVID-19 FORMS
WAIVER: Each adult needs to complete a waiver before entering the synagogue grounds and building. One parent should include the children on their form. Print this form and send to the synagogue or bring it with you.
HEALTH QUESTIONNAIRE: Everyone should bring the following Covid Health Questionnaire with them each time they come to the synagogue. Print this form and bring it with you.
COVID RESTRICTED TRAVEL: Which states has Maryland place on the travel restriction list. Click for more information.
Mazel Tov Us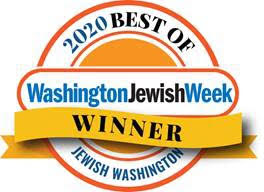 Best Of...
Preschool
Hebrew School
Family-Friendly Shabbat
Special Needs Shabbat
Kiddush
Wed, June 23 2021 13 Tammuz 5781