Rabbi's Book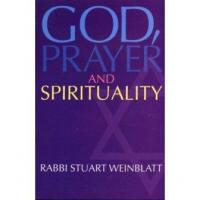 Rabbi Stuart Weinblatt's collection of sermons from his book, "God, Prayer and Spirituality," is available for purchase from www.levinejudaica.com, www.amazon.com, or the synagogue office.
Testimonial: Inspiring, enlightening
Rabbi Stuart Weinblatt, by publishing the collection of his droshes (sermons), has done a mitzvah by making his thoughts and observations available to a broad audience ("Weinblatt Compiles Sermons into Book," Washington Jewish Week, October 23, 2008).
Rabbi Weinblatt's sermons, particularly those from the High Holiday, are extremely inspiring and enlightening.
His opinions encourage and uplift the people who have the opportunity to listen to and read his eloquent stories (frequently with humor).
Stuart Weinblatt's compilation of his droshes is a wonderful gift to us by a wonderful rabbi and community leader.
I wish him hatzlacha (success).
Herman Taube
Rockville
Thu, November 26 2020
10 Kislev 5781
COVID-19 FORMS
WAIVER: Each adult needs to complete a waiver before entering the synagogue grounds and building. One parent should include the children on their form. Print this form and send to the synagogue or bring it with you.
HEALTH QUESTIONNAIRE: Everyone should bring the following Covid Health Questionnaire with them each time they come to the synagogue. Print this form and bring it with you.
COVID RESTRICTED TRAVEL: Which states has Maryland place on the travel restriction list. Click for more information.
HOST OUR SHLICHA TALIA FOR SHABBAT
Get to know our new shlicha Talia Garber in-person or on ZOOM by hosting her for Shabbat. Learn more about Israel, get her opinion on the best whiskey (she's a trained expert!) enjoy the company of this remarkable young woman - Shabbat with Talia is something you won't want to miss. Sign up below for your preferred Friday night.
Mazel Tov Us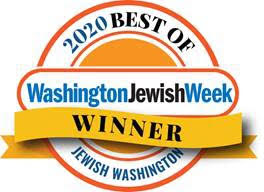 Best Of...
Preschool
Hebrew School
Family-Friendly Shabbat
Special Needs Shabbat
Kiddush
Thu, November 26 2020 10 Kislev 5781