Rabbi's Book
Rabbi's Book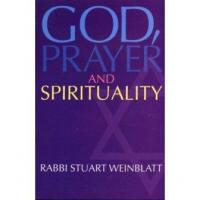 Rabbi Stuart Weinblatt's collection of sermons from his book, "God, Prayer and Spirituality," is available for purchase from www.levinejudaica.com, www.amazon.com, or the synagogue office.
Testimonial: Inspiring, enlightening
Rabbi Stuart Weinblatt, by publishing the collection of his droshes (sermons), has done a mitzvah by making his thoughts and observations available to a broad audience ("Weinblatt Compiles Sermons into Book," Washington Jewish Week, October 23, 2008).
Rabbi Weinblatt's sermons, particularly those from the High Holiday, are extremely inspiring and enlightening.
His opinions encourage and uplift the people who have the opportunity to listen to and read his eloquent stories (frequently with humor).
Stuart Weinblatt's compilation of his droshes is a wonderful gift to us by a wonderful rabbi and community leader.
I wish him hatzlacha (success).
Herman Taube
Rockville
Mon, May 23 2022
22 Iyyar 5782
New Yahrzeit Policy
Effective July 2022, we will only be sending Yahrzeit notifications for those individuals for whom one is required to say kaddish: parents, siblings, spouses and children and those who have been memorialized with a plaque on the Burtoff Memorial Wall. If you would like to continue to receive notification of other Yahrzeits, you can let us know by clicking here.
JOIN OUR SERVICE
Service Schedule
Monday - Thursday night 7:00 pm
Wednesday mornings at 8:00 am
Friday night at 6:30 pm
Saturday mornings at 9:30 am.
Mazel Tov Us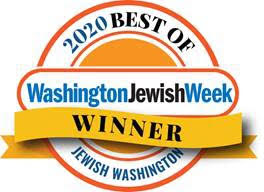 Best Of...
Preschool
Hebrew School
Family-Friendly Shabbat
Special Needs Shabbat
Kiddush
Mon, May 23 2022 22 Iyyar 5782