Volunteer Corps
Volunteer Corps
We are looking for volunteers to provide contact-less grocery shopping/medicine pick-up and delivery for members, make pre-Shabbat phone calls and to help in the wider community as opportunities arise.
Sign up to be notified of volunteer opportunities:
Here is the link to include where they can sign up.
Sat, April 17 2021
5 Iyyar 5781
COVID-19 FORMS
WAIVER: Each adult needs to complete a waiver before entering the synagogue grounds and building. One parent should include the children on their form. Print this form and send to the synagogue or bring it with you.
HEALTH QUESTIONNAIRE: Everyone should bring the following Covid Health Questionnaire with them each time they come to the synagogue. Print this form and bring it with you.
COVID RESTRICTED TRAVEL: Which states has Maryland place on the travel restriction list. Click for more information.
Mazel Tov Us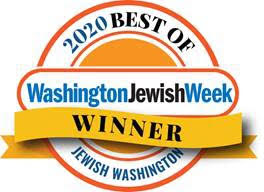 Best Of...
Preschool
Hebrew School
Family-Friendly Shabbat
Special Needs Shabbat
Kiddush
Sat, April 17 2021 5 Iyyar 5781