Religious School Tuition
Religious School Tuition
Tuition and Billing Terms
RELIGIOUS SCHOOL TUITION FOR THE 2022-23 SCHOOL YEAR
The Board of Directors has decided the tuition for the religious school for the 2022-2023 school year.
If you are interested in the Bernice & Mannie Rabovsky Religious School and you are not yet a member, please contact Moshe Ben-Lev at mben-lev@cbtpotomac.org.
Member Rate
Non Member Rate

Registration, Activities, & Materials Fee
*Early Bird thru 6/19/22

Sundays only (Gr. K-2 only)
Grades Kindergarten, 1 & 2
$1,135
$1,635
$150*
Sunday + Small Group Hebrew
(Gr. 3-6 attend 2 days/week)
Grades 3 & 4
$1,925
N/A
$150*
Grades 5 & 6
$1,985
N/A
$150*
Private Tutoring Hebrew Supplement
(Grades 3-6 for 25 sessions on either Monday OR Thursday)
Private Tutoring Supplement
$1,930.25
N/A
7th Grade
(Sundays, Sept. 2022 - Feb. 26, 2023) & Wednesday evenings
Grade 7 (Sun. & Wed.)
$1,925
N/A
$150*
Upper School (Weds only)
Grades 8, 9 & 10
$1,135
$1,635
$150*

Private Tutoring (PT) Hebrew Supplement is available for 3rd - 6th Grade Hebrew. The cost is $1,930.25 for 25 sessions or $77.21 per/hour. Additional sessions will be billed on a per session basis. Please contact the Religious School Office to arrange the schedule.
*Registration, Activities & Materials Fee is due at registration. For families registering after June 19, 2022 (new date!), the Registration, Activities and Materials fee is increased to $175 per student.
BILLING TERMS
Tuition is billed in full on July 1, 2022 and is payable in 10 equal monthly installments, in accordance with the synagogue payment plan policy. For student withdrawals made before December 5th, a 40% reduction in tuition will be given. After this date, payment is due in full and no refunds will be given under any circumstances.
Click here for Religious School Registration 2022-2023 Info.
Thu, July 7 2022
8 Tammuz 5782
New Yahrzeit Policy
Effective July 2022, we will only be sending Yahrzeit notifications for those individuals for whom one is required to say kaddish: parents, siblings, spouses and children and those who have been memorialized with a plaque on the Burtoff Memorial Wall. If you would like to continue to receive notification of other Yahrzeits, you can let us know by clicking here.
JOIN OUR SERVICE
Service Schedule
Monday - Thursday night 7:00 pm
Wednesday mornings at 8:00 am
Friday night at 6:30 pm
Saturday mornings at 9:30 am.
Mazel Tov Us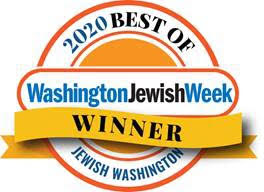 Best Of...
Preschool
Hebrew School
Family-Friendly Shabbat
Special Needs Shabbat
Kiddush
Thu, July 7 2022 8 Tammuz 5782