Religious School Tuition
Religious School Tuition
Tuition and Billing Terms
RELIGIOUS SCHOOL TUITION FOR THE 2023-24 SCHOOL YEAR
If you are interested in the Bernice & Mannie Rabovsky Religious School and you are not yet a member, please contact Moshe Ben-Lev at mben-lev@cbtpotomac.org.
Member Rate
Non Member Rate**

Registration, Activities, & Materials Fee
*Early Bird thru 6/29/23

Sundays only (Gr. K-2 only)
Grades Kindergarten, 1 & 2
$1,195
$1,715
$175*
Sunday + Small Group Hebrew
(Gr. 3-6 attend 2 days/week)
Grades 3-6
$2,085
N/A
$175*
Private Tutoring Hebrew Supplement
(Grades 3-6 for 25 sessions on either Monday OR Thursday)
Private Tutoring Supplement
$2,250
N/A
7th Grade
(Wed. evenings & up to 6 extra sessions)
Grade 7
$1,495
N/A
$175*
Upper School (Weds only)
Grades 8, 9 & 10
$1,195
N/A
$175*

Private Tutoring (PT) Hebrew Supplement is available for 3rd - 6th Grade Hebrew. The cost is $2,250 for 25 sessions. Please contact the Religious School Office to arrange the schedule.
*Registration, Activities & Materials Fee is due at registration. The Early Bird Registration Fee of $150 was available for families registering before June 29, 2023. Early Bird Registration has ended and the Registration, Activities, and Materials fee has been increased to $175 per student.
**Non-Member Options:
Families who have a child entering grades K-2 who are not yet members and who did not attend the GECC, may enroll their child in our program for one year as a non-member and pay the non-member rate. If you have a child in the GECC with an older child entering the Religious School in grades K-2, you must join the Synagogue as a member.
If your child attended our Religious School in Kindergarten or 1st grade as a non-member, your family must become a member of B'nai Tzedek the following year to continue their education in our religious school.
All families with children in grades 3-10 must be members of CBT.
BILLING TERMS
Tuition is billed in full on July 1, 2023 and is payable in 10 equal monthly installments, in accordance with the synagogue payment plan policy. For student withdrawals made before December 5th, a 40% reduction in tuition will be given. After this date, payment is due in full and no refunds will be given under any circumstances.
For all financial inquiries, please contact our Executive Director, Scott Katz at skatz@cbtpotomac.org.
Click here for Religious School Registration 2023-2024 Info.
Fri, September 22 2023
7 Tishrei 5784
Senior Rabbi Search
A big thank you to all of you for participating in the recent focus groups and electronic survey.
Over the summer, the Search Committee will be working on completing our official application, which will be submitted right after the high holy days.
Stay tuned for another update in early fall. Have a great summer!

Rachel Hyman & Michael Chernoff
Committee Co-chairs
Join Our Services
Service Schedule
Minyanim:
Monday - Thursday night 7:00 pm & Wednesday mornings at 8:00 am
via Zoom -
Click Here
(contact the front office for password).
Wednesday morning in-person at 8:00 am.
Shabbat Services
Friday night at 6:30 pm
Saturday mornings at 9:30 am.
Mazel Tov Us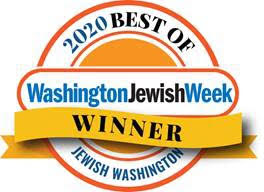 Best Of...
Preschool
Hebrew School
Family-Friendly Shabbat
Special Needs Shabbat
Kiddush
Fri, September 22 2023 7 Tishrei 5784