Rabovsky Religious School
Building Kehila – Jewish Community is our Goal
Our mission is…
Develop a positive Jewish Identity

Nurture each child's curiosity in exploring the awe and wonder of all things Jewish!

Promote Jewish skills, ideas, and values through a living, day to day Jewish life

Develop a personal connection with Middot, Jewish values founded on Jewish tradition and history

Inspire a lifelong connection and commitment to Israel
At B'nai Tzedek, we honor the busy lives of our children and parents working hard to negotiate the competing schedules of synagogue, school, sports, dance, gymnastics, music, and other important activities.
We also are keenly aware that our children and parents seek meaningful connections with Jewish friends and mentors, Shabbat and holiday celebrations with their synagogue family, opportunities to learn about Judaism, and be a member of a synagogue that feels like home. The study of Judaism in religious school complements and enhances daily lives and, if anything, provide a respite from the fast pace of life.
Our Unique Program
The Bernice and Mannie Rabovosky Religious School offers many opportunities to learn from Sunday K-7 grade Judaic's and tefilah to mid-week Hebrew for 3-6 grade. We also offer a dynamic upper school program. (For times and days please see the registration and tuition page). Most importantly, we encourage and promote many choices that students and parents can make in their journey with us.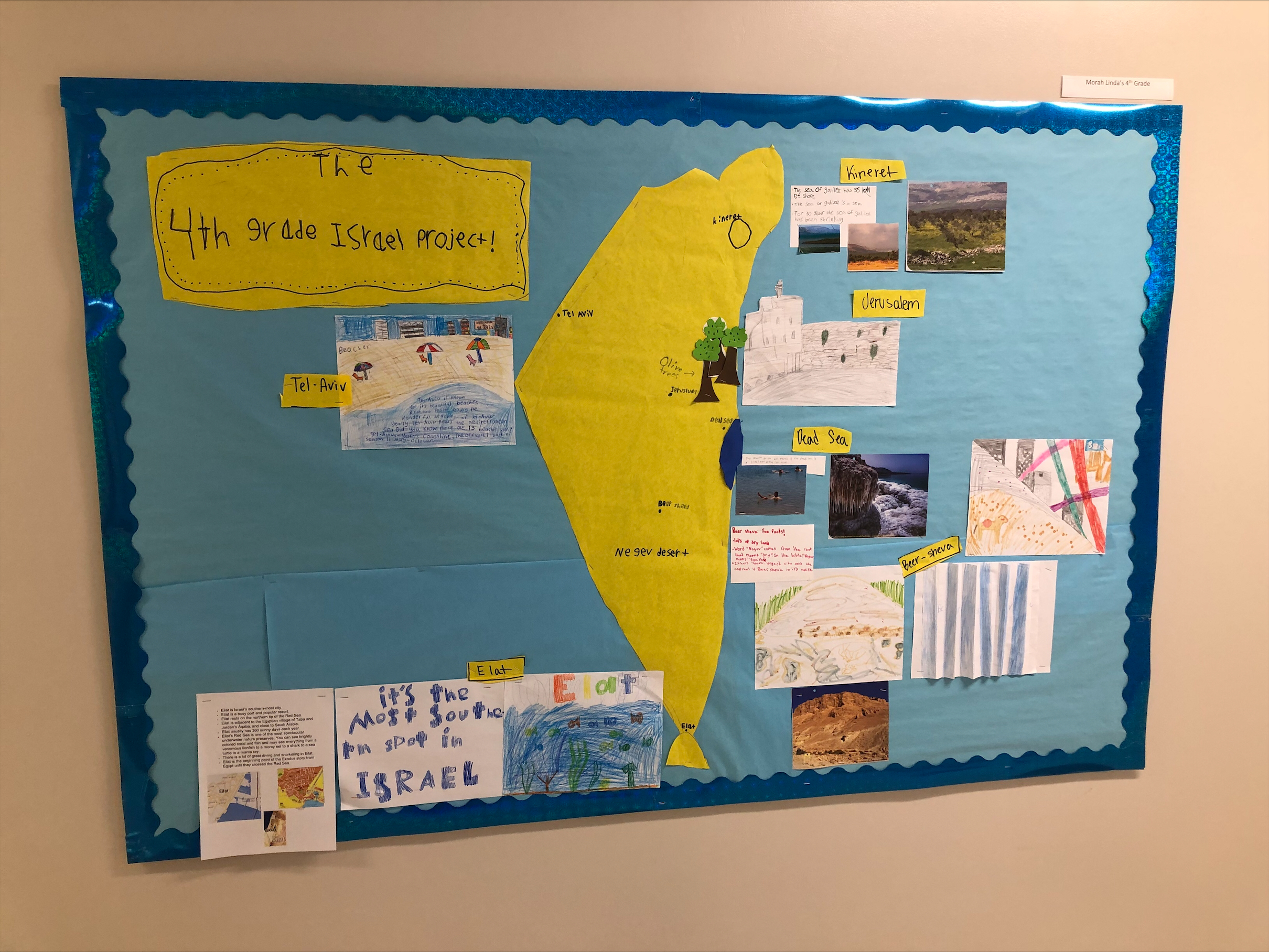 Sundays
We focus on, Project-based learning as an instructional methodology that is authentic and relevant, providing students with choices as they explore a topic, encourage students to discover their own voice through group and individual inquiry, and incorporate experiential learning through art, music, cooking, outdoor experiences, movement, drama, etc.
For example, our first graders explore the why, what, and how we celebrate Shabbat; and our fifth graders explore family stories, including how our families immigrated to America, and what rituals, traditions, family heirlooms, and values were lovingly passed down from prior generations. Both programs culminate in a museum showcase enjoyed by parents and congregants as we shepped nachas (derived pride and joy) and learned from our children and grandchildren.
We also offer chugim programming, electives that students choose in art, cooking, music, literature, school newspaper, conversational Hebrew, and more. This has both enhanced learning and exploring what Judaism means to each child as well as making it fun and art based.
For our 2023-2024 Sunday Curriculum Guide with more information on what each grade will be learning this year, please click here.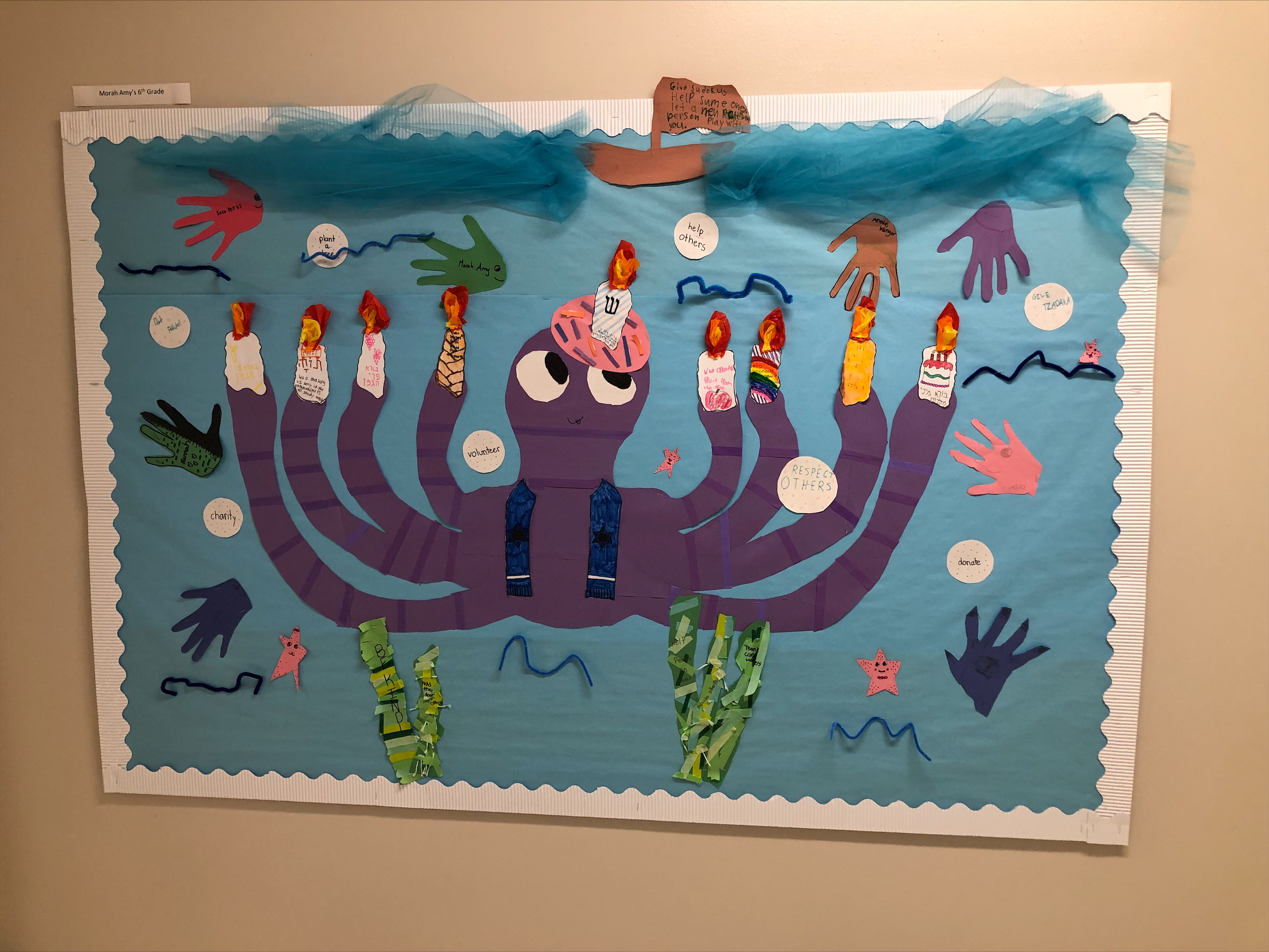 Midweek Hebrew
Small group learning of no more than five students per group, has many advantages for children and faculty. It fosters greater attention to learning, provides the opportunity to learn a language in greater depth, and creates stronger bonds with fellow students, instructors, and clergy.
We also offer for an extra fee, Hebrew one-on-one tutoring aimed at those students who need extra assistance for a variety of reason. This ensures that every child in our program receives a Hebrew education that is critical in learning prayers and connecting with the Jewish people. We are proud to offer more than five Hebrew classes per grade and tutoring from Mondays through Thursdays.
Call or Come Visit Us
If you are considering Religious School for your family and haven't met our Director, Moshe Ben-Lev, and our faculty, please feel free to come in and chat. You will be amazed by their energy and enthusiasm for making this a truly exceptional learning experience for your child and easy for you to work into your daily routines.
To reach Moshe, email at Mben-lev@cbtpotomac.org or call 301-299-0225 ext. 321.

Fri, September 22 2023 7 Tishrei 5784