Covid High Holiday Sermon Booklet Form
Please verify reCaptcha before submitting the form.
Fri, March 31 2023
9 Nisan 5783
Senior Rabbi Search
The Senior Rabbi Search process is underway. Click HERE for updates and to sign up for a Focus Group.
Join Our Services
Service Schedule
Minyanim:
Monday - Thursday night 7:00 pm & Wednesday mornings at 8:00 am
via Zoom -
Click Here
(contact the front office for password).
Wednesday morning in-person at 8:00 am.
Shabbat Services
Friday night at 6:30 pm
Saturday mornings at 9:30 am.
Mazel Tov Us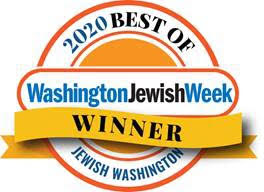 Best Of...
Preschool
Hebrew School
Family-Friendly Shabbat
Special Needs Shabbat
Kiddush
Fri, March 31 2023 9 Nisan 5783