COVID Restricted Travel
COVID Restricted Travel
Marylander restricts travel to any state with a COVID-19 test positivity rate above 10% (check this list) or with a case rate over 20 per 100,000 in the past 7 days (check this list) should get tested and self-quarantine at home until the test result is received.
The District of Columbia, the Commonwealth of Virginia, the Commonwealth of Pennsylvania, and the States of Delaware and West Virginia are exempt from this recommendation.
Wed, January 26 2022
24 Shevat 5782
New Yahrzeit Policy
Effective July 2022, we will only be sending Yahrzeit notifications for those individuals for whom one is required to say kaddish: parents, siblings, spouses and children and those who have been memorialized with a plaque on the Burtoff Memorial Wall. If you would like to continue to receive notification of other Yahrzeits, you can let us know by clicking here.
JOIN OUR SERVICE
Service Schedule
Monday - Thursday night 7:00 pm
Wednesday mornings at 8:00 am
Friday night at 6:30 pm
Saturday mornings at 9:30 am.
Mazel Tov Us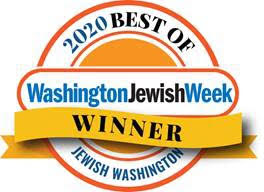 Best Of...
Preschool
Hebrew School
Family-Friendly Shabbat
Special Needs Shabbat
Kiddush
Wed, January 26 2022 24 Shevat 5782