The Essence of My Life's Teachings: Why Be Jewish?
Click below to watch Rabbi Weinblatt's Rosh Hashana Day 1 sermon!
Upcoming Programs
Join Symcha and Rabbi Weinblatt on the Israel trip of a lifetime this winter! Click here for more information and to register.
---
Thursday Morning Torah Study
with Rabbi Weinblatt Resumes
with a special breakfast!
Thursday, September 28th @ 9:30am
Come and study the Parashah for the week with Rabbi Weinblatt in his last year before becoming Rabbi Emeritus.
Breakfast is generously sponsored by Caryn & Gary Silverman and Ilene & Dick Mudge.
Do You Want To Watch Services?
Use the following link for virtual Shabbat Services:
REMINDER: SHABBAT SERVICES ARE NOW HELD LIVE AT CBT, NO RESERVATION REQUIRED.
Click here to access the virtual weekday Minyan services on Zoom, password required. If you need the password, please contact our office at 301-299-0225.
Welcome To B'nai Tzedek, A Modern Conservative Synagogue
Fri, September 22 2023
7 Tishrei 5784
Senior Rabbi Search
A big thank you to all of you for participating in the recent focus groups and electronic survey.
Over the summer, the Search Committee will be working on completing our official application, which will be submitted right after the high holy days.
Stay tuned for another update in early fall. Have a great summer!

Rachel Hyman & Michael Chernoff
Committee Co-chairs
Join Our Services
Service Schedule
Minyanim:
Monday - Thursday night 7:00 pm & Wednesday mornings at 8:00 am
via Zoom -
Click Here
(contact the front office for password).
Wednesday morning in-person at 8:00 am.
Shabbat Services
Friday night at 6:30 pm
Saturday mornings at 9:30 am.
Mazel Tov Us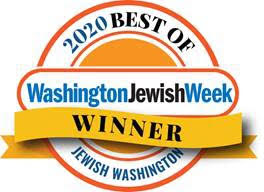 Best Of...
Preschool
Hebrew School
Family-Friendly Shabbat
Special Needs Shabbat
Kiddush
Fri, September 22 2023 7 Tishrei 5784