Rabbi Werbin's Page
GREETINGS FROM RABBI FABIAN WERBIN
I am blessed to have joined the B'nai Tzedek family on July of 2021.
My wife Patricia and my four children and I blended immediately in the community and we are thrilled to be part of it.
Jewish education has been a pillar value in our family and one of my goals as a rabbi is to engage people of different ages in learning experiences that shape their identities.
Please look for the section "Learning with rabbi Werbin" in every Tzedek scroll. I hope you can learn from it and I look forward to hearing your feedback and comments.
Sun, November 28 2021
24 Kislev 5782
JOIN OUR SERVICE
Service Schedule
Monday - Thursday night 7:00 pm
Wednesday mornings at 8:00 am
Friday night at 6:30 pm
Saturday mornings at 9:30 am.
A digital copy of Siddur Sim Shalom is available
HERE
.
Mazel Tov Us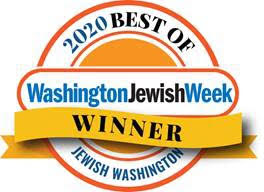 Best Of...
Preschool
Hebrew School
Family-Friendly Shabbat
Special Needs Shabbat
Kiddush
Sun, November 28 2021 24 Kislev 5782