Rabbi Werbin's Page
GREETINGS FROM RABBI FABIAN WERBIN
I am blessed to have joined the B'nai Tzedek family on July of 2021.
My wife Patricia and my four children and I blended immediately in the community and we are thrilled to be part of it.
Jewish education has been a pillar value in our family and one of my goals as a rabbi is to engage people of different ages in learning experiences that shape their identities.
Please look for the section "Learning with rabbi Werbin" in every Tzedek scroll. I hope you can learn from it and I look forward to hearing your feedback and comments.
Wed, June 7 2023
18 Sivan 5783
Senior Rabbi Search
The Senior Rabbi Search process is underway. Focus Group results are being compiled and updates will be shared soon.
Join Our Services
Service Schedule
Minyanim:
Monday - Thursday night 7:00 pm & Wednesday mornings at 8:00 am
via Zoom -
Click Here
(contact the front office for password).
Wednesday morning in-person at 8:00 am.
Shabbat Services
Friday night at 6:30 pm
Saturday mornings at 9:30 am.
Mazel Tov Us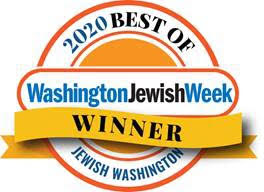 Best Of...
Preschool
Hebrew School
Family-Friendly Shabbat
Special Needs Shabbat
Kiddush
Wed, June 7 2023 18 Sivan 5783