Rabbi Werbin
Rabbi Werbin's Page
GREETINGS FROM RABBI FABIAN WERBIN
I am blessed to have joined the B'nai Tzedek family on July of 2021.
My wife Patricia and my four children and I blended immediately in the community and we are thrilled to be part of it.
Jewish education has been a pillar value in our family and one of my goals as a rabbi is to engage people of different ages in learning experiences that shape their identities.
Please look for the section "Learning with rabbi Werbin" in every Tzedek scroll. I hope you can learn from it and I look forward to hearing your feedback and comments.
Sun, January 23 2022
21 Shevat 5782
New Yahrzeit Policy
Effective July 2022, we will only be sending Yahrzeit notifications for those individuals for whom one is required to say kaddish: parents, siblings, spouses and children and those who have been memorialized with a plaque on the Burtoff Memorial Wall. If you would like to continue to receive notification of other Yahrzeits, you can let us know by clicking here.
JOIN OUR SERVICE
Service Schedule
Monday - Thursday night 7:00 pm
Wednesday mornings at 8:00 am
Friday night at 6:30 pm
Saturday mornings at 9:30 am.
Mazel Tov Us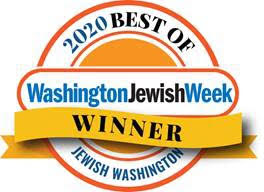 Best Of...
Preschool
Hebrew School
Family-Friendly Shabbat
Special Needs Shabbat
Kiddush
Sun, January 23 2022 21 Shevat 5782