Hamentaschen Order Form
Ordering is now closed.  If you have already ordered hamentaschen you can pick them up at the synagogue on Wednesday February 24 and Thursday February 25 from 10:00 - 5:00.  Call 301-299-0225 from the parking lot and we will bring your order to the car.
Wed, June 23 2021
13 Tammuz 5781
COVID-19 FORMS
WAIVER: Each adult needs to complete a waiver before entering the synagogue grounds and building. One parent should include the children on their form. Print this form and send to the synagogue or bring it with you.
HEALTH QUESTIONNAIRE: Everyone should bring the following Covid Health Questionnaire with them each time they come to the synagogue. Print this form and bring it with you.
COVID RESTRICTED TRAVEL: Which states has Maryland place on the travel restriction list. Click for more information.
Mazel Tov Us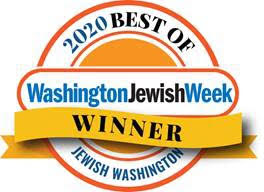 Best Of...
Preschool
Hebrew School
Family-Friendly Shabbat
Special Needs Shabbat
Kiddush
Wed, June 23 2021 13 Tammuz 5781